LOUISVILLE, Ky. (WDRB) — Wrong information that Breonna Taylor fired an assault rifle at the police officers who raided her apartment on March 13 made it all the way to the top, according to hours of video from an internal Louisville Metro Police investigation.
The footage, recently obtained by WDRB News, is part of LMPD's investigation that was turned over to Kentucky Attorney General Daniel Cameron.
While LMPD said there is no body camera video of the raid itself, several officers who responded in the aftermath were recording. One piece of video shows fired LMPD Detective Brett Hankison entering Breonna Taylor's apartment hours after the shooting, and he starts asking questions of fellow officers.
Hankison: "I just need to know if there are any guns visible?"
Hogan: "Uhh, we did not see any."
Hankison: "… like a long gun?"
Hankison was fired in June and charged last month, not for Taylor's death but for "blindly" firing into a neighboring apartment. In his March 25 interview with LMPD's Public Integrity Unit, he said he thought someone inside the Taylor's apartment was firing at them with an assault rifle.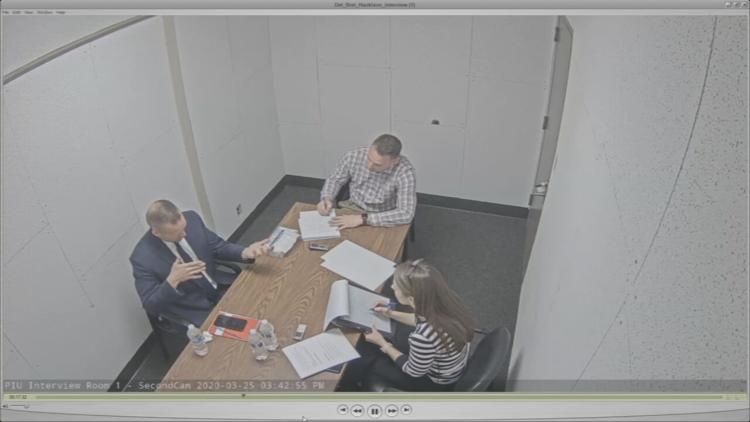 "It sounded like rapid fire like from an AR-15, which in my mind at the time aligned perfectly with what I had seen," Hankison said in the recorded interview from 12 days after the raid. "I thought I saw a rifle. I thought I saw someone in a shooting stance with a rifle with the left hand on the gun and bracing it on their shoulder, squatted down like in a military-style shooting stance."
But the only gun investigators found was a 9mm, the one Taylor's boyfriend, Kenneth Walker, shot at police, saying he thought someone was breaking into the apartment. The misinformation about an AR-15 made it all the way to then-LMPD Chief Steve Conrad the night of the shooting.
"He shared that he — referring to the male suspect — was in a crouched position, which he said was like a combat position, and was holding a rifle firing a gun with the door open," Conrad said.
He later said in this interview by PIU on March 18 that he questioned that wrong information.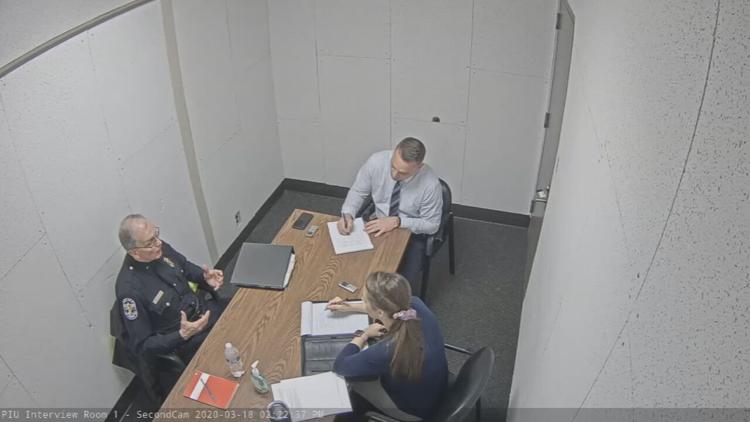 "I wrote that down, because that was 100% contradictory of what I heard from Judah and what I heard from Skaggs," Conrad said. "I was concerned at that point about this conflicting information."
Conrad was fired in June after officers failed to activate body cameras when David McAtee was shot and killed by a national guardsman. While a grand jury returned no state charges for Taylor's death, an FBI investigation continues.
The city made the whole investigative file public Wednesday.
Copyright 2020 WDRB Media. All Rights Reserved.