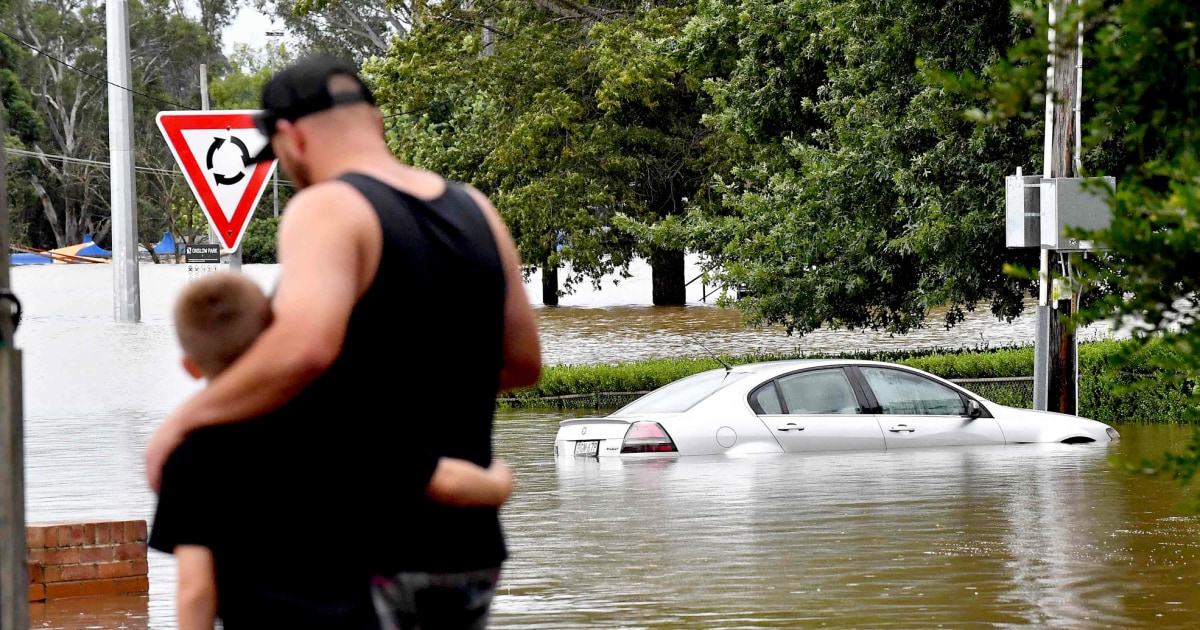 Amid flash-flooding warnings, authorities asked Sydney's 5 million residents to avoid unnecessary travel on roads and allow plenty of extra travel time for public transport. Trains were canceled on some routes due to flooding on tracks.
Emergency services estimate around 60,000 people in New South Wales face evacuation orders, and urged people to follow them.
"People make decisions based on past history, and I think this event has shown that there is no past history similar to this event," New South Wales Emergency Service Commissioner Carlene York told reporters.
In the state's north, frustration was growing among many flood-hit residents as they struggled to clear debris and sludge, with power and internet still down in several towns. Authorities fear even more rain will hamper relief efforts as emergency crews look to clear roads to deliver essential supplies.
Prime Minister Scott Morrison, who is trailing in polls ahead of a federal election due by May, has ordered more defense force personnel to flood-affected areas.
New South Wales Premier Dominic Perrottet, on a tour of the flood-hit areas, took responsibility for his government's shortcomings over rescue and relief measures.
"From stories and people I have met, the heartbreaking stories over the course of the week where people felt isolated and abandoned, I don't want anyone in my state to ever feel like that," Perrottet told ABC Radio on Tuesday.