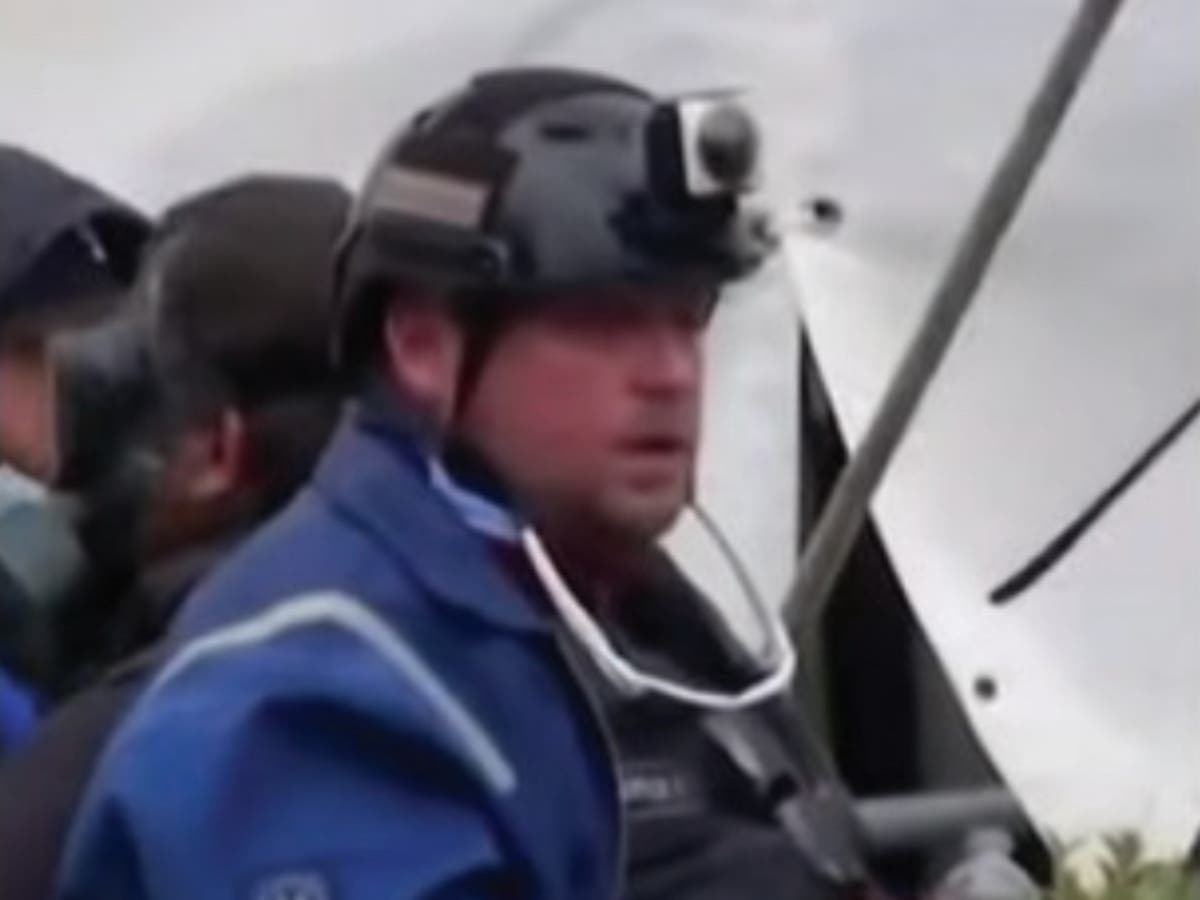 Prosecutors won a landmark ruling in the first case of the 6 January US Capitol riot to go before a jury trial.
Texas man Guy Reffitt was found guilty on five felony charges including obstructing an official proceeding and bringing a gun onto the grounds of the US Capitol.
The unanimous verdict came after less than four hours of deliberation in what is seen as a milestone against defendants not accepting plea deals with the US Department of Justice. He faces up to 60 years in prison at his sentencing in June.
Reffitt did not enter the Capitol building, but prosecutors said he proudly "lit the fire" that allowed others to overwhelm police officers. Reffitt was arrested the following week and has been jailed in Washington during the trial.
He was a member of the "Texas Three Percenters", a militia named after the 3 per cent of American colonists who defeated the British during the Revolutionary War.
Prosecutors said Reffitt was wearing body armour and had a holstered gun and zip-tie handcuffs when he advanced on police officers on the west side of the US Capitol building.
After being pepper-sprayed in the face, he retreated without having entered the building.
The FBI said in its arrest affidavit that Reffitt could be seen in a Reuters video clip washing his eye with a bottle of water wearing tactical-style equipment outside the Capitol building.
A clip shown to the jury showed Reffitt say he was there to take the Capitol, while urging rioters to drag lawmakers out of the building.
"I didn't come here to play — I'm taking the Capitol," the video showed Reffitt saying. "I just want to see Pelosi's head hitting every stair on the way out."
Reffitt was also found guilty of transporting firearms during a civil disorder, interfering with law enforcement officers during a civil disorder. His obstruction of justice charge relates to threats against his teenage children from turning him in to authorities.
Son Jackson, now 19, testified that his father told him and his then-16-year-old sister they would be traitors for reporting him to the FBI, and "traitors get shot".
Jackson told authorities that his dad went armed to Washington DC thinking he would "protect the country". When Reffitt returned home, he allegedly told his son he recorded storming the Capitol and needed to "erase everything" because the FBI was watching.
In an interview with a Texas broadcaster NBCDFW last year, Jackson said his father became obsessed with politics during the Trump presidency and joined militia group "the three percenters".
"I love him, but I hate him," Jackson said. "I say he's [Trump] just manipulated even my own family members."
Asked if he thinks his father is dangerous, Reffitt said he didn't think so, but added: "I don't really know him anymore."
The Associated Press contributed to this report