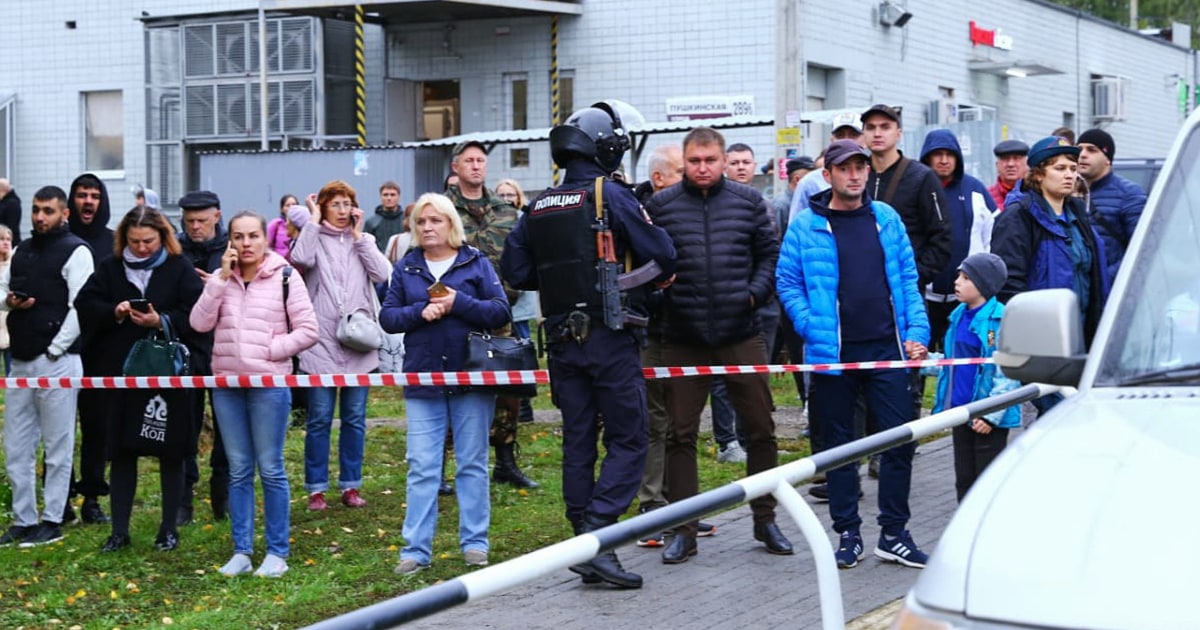 A swastika-clad gunman opened fire at a school in central Russia on Monday, killing at least 15 people, 11 of them children, before turning the gun on himself, authorities said.
Another 24 people, 22 children and two adults, were wounded in the attack on School No. 88 in Izhevsk, the capital of Udmurtia and about 600 miles east of Moscow, Russia's Investigative Committee (IC) said.
The gunman's identity and motive were not immediately clear. But Udmurtia Gov. Alexander Brechalov said the attacker was registered as a patient at a psychiatric facility, according to The Associated Press.
The Investigative Committee released video which purportedly showed the gunman's body in a classroom. He appeared to be wearing nearly all-black, including a balaclava covering his face and a T-shirt shirt with a red swastika drawn on it.
"I express my deep, sincere condolences to the relatives and friends of those who died as a result of the cynical and ruthless attack on the school in Izhevsk," IC Chairman Alexander Bastrykin said in a statement.
"The monstrous crime claimed the lives of children, including very young ones, and adults. This is a terrible tragedy, a heavy loss for all of us."
The gunman was armed with two pistols and an additional, large supply of ammunition, the Russian state news agency Tass reported.
Monday's attack was the latest in several recent school shootings in Russia.
Seven children and two adults were gunned down in May last year during an attack in Kazan.
And in April, a man killed two children and a teacher at a kindergarten in Veshkayma, a town in the central Ulyanovsk region, before dying by suicide.
Reuters and Associated Press contributed.