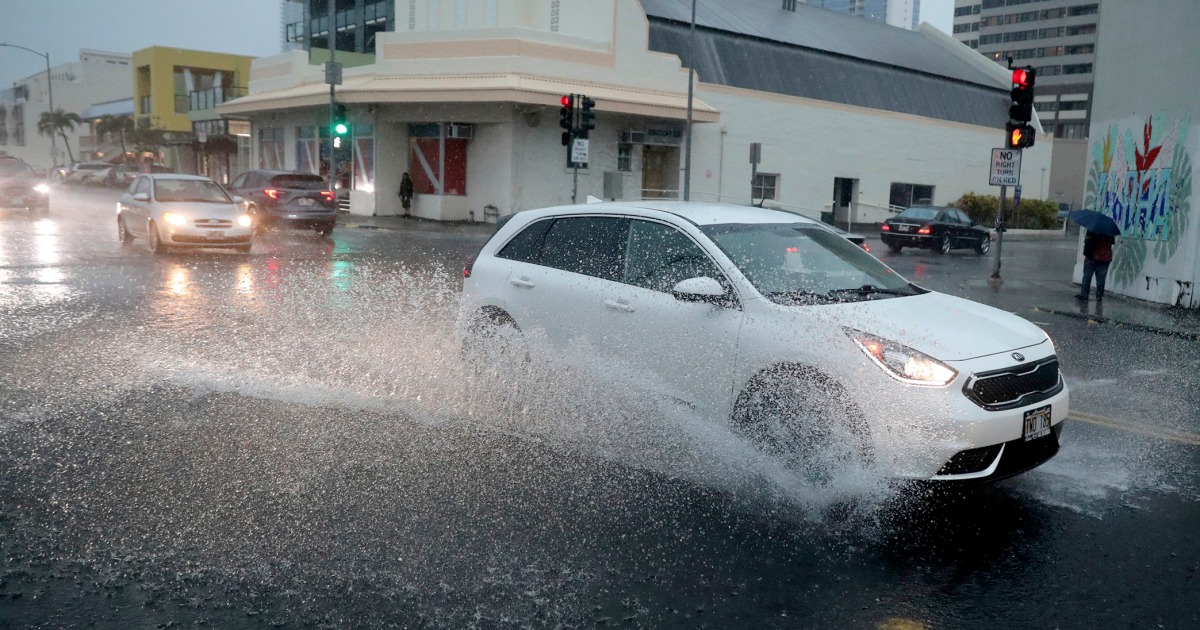 In a statement shared just after 10 p.m. Monday night, local time (3 a.m. ET), Hawaiian Electric said crews were still working to restore electric service to "hundreds of customers" in downtown Honolulu and Chinatown."
However, it said that "because of the continued heavy rains" power would likely not be restored until Tuesday morning at the earliest.
The National Weather Service in Honolulu said the Kona low continued to "bring the threat of heavy rain to Kauai County and Oahu" overnight on Monday and through Tuesday.
While the weather service said the "threat of significant flooding" had diminished in some parts of the Hawaiian Islands, it said the possibility of "catastrophic flooding" was still a concern, with the "threats and impacts" of the storm "focused over the western half of the state."
The weather service said "numerous landslides" could unfold in areas with steep terrain, while "many roads could become impassable due to severe runoff and flooding."
It added that the storm could also create "dangerous driving conditions due to near zero visibility."
Responding to the threat of the storm, a number of schools were closed across the Hawaiian archipelago on Monday while Hawaii County Mayor Mitchell Roth declared a state of emergency Sunday "due to the threat of imminent disaster."
In the midst of the storm on Monday, the Honolulu Fire Department said it rescued five boys, ages 9 to 10, from a raging stream.
Speaking at a press conference, Acting Deputy Fire Chief Sheldon Hao of the Honolulu Fire Department said crews had already responded to dozens of "storm-related events," including downed trees, arcing wires and roadway obstructions.