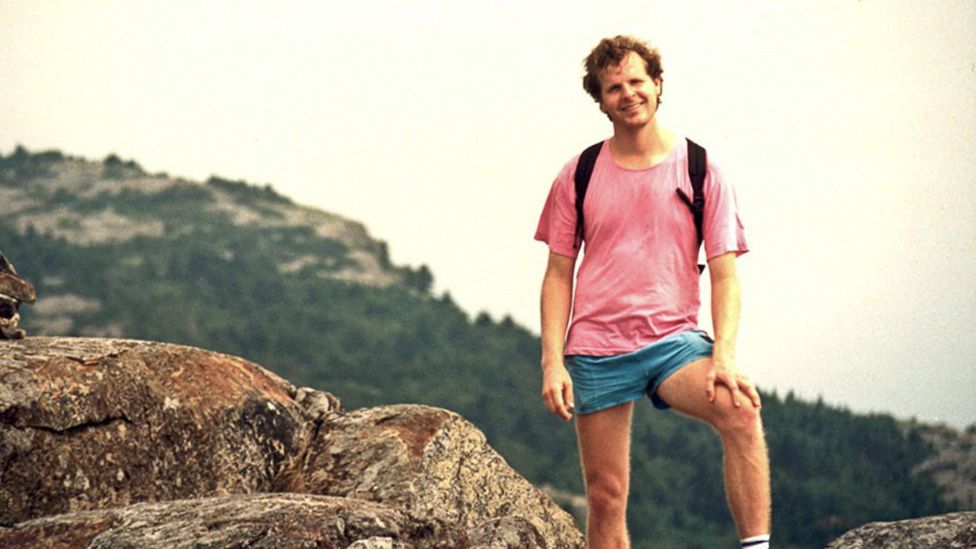 An Australian man who admitted killing US mathematician Scott Johnson 35 years ago has been sentenced to jail for a second time.
Scott White was convicted of murdering Dr Johnson last year, but won an appeal before pleading guilty to manslaughter.
Dr Johnson's body was found at the base of cliffs in Sydney in 1988, as a spate of attacks targeted gay men.
The death was ruled as suicide at the time, but his family long believed it was a hate crime.
Homosexuality had only recently been decriminalised in New South Wales (NSW) and violence against LGBT people was common, but rarely investigated. Dr Johnson's family fought for decades to have police examine the case properly.
White – who was 18 at the time of the killing but is now 52 – admitted to punching Dr Johnson during an argument at North Head in Manly, sending the 27-year-old over a cliff to his death.
On Thursday, a judge at the NSW Supreme Court sentenced him to nine years in prison, six years without parole, saying he had "left Dr Johnson to die".
"He had everything to live for," Justice Robert Beech-Jones said, pointing out he had a loving family and was about to receive his PhD.
But the judge ruled that he could not be satisfied beyond reasonable doubt that the killing was a gay hate crime.
Speaking outside the court, Dr Johnson's brother Steve said the sentence had finally brought his family some peace and closure.
"[It] means that this is over… we're one of the lucky families that has a killer behind bars," he said.
White surprised his legal team in January 2022 when he declared "I am guilty" during a pre-trial hearing, and was soon after given a 12-year prison sentence.
But he maintained he did not intend to kill Dr Johnson, and his legal team successfully argued the plea was made when he was "confused" and "stressed". That had the first conviction thrown out.
The police force previously apologised to Dr Johnson's family for not investigating the case properly in the 1980s and failing to protect the gay community.
It is now estimated that up to 80 gay men were murdered in Sydney around that period – with many pushed off cliffs.
"It was inconceivable to me that Scott went somewhere and jumped off a cliff," says his brother Steve, who's been campaigning for the truth.