Two people were killed and five others injured after a man went on a stabbing rampage in Quebec City, authorities said.
Officers arrested a man in his mid-20s in connection with the Halloween night attacks in the historic district, the Quebec City Police Service said early Sunday.
"Quebec is waking up after a night of horror," Quebec Premier François Legault said Sunday morning on Twitter. "Words fail me to describe such a tragedy. I offer my condolences to the loved ones of the victims."
ORTHODOX PRIEST SHOT AT CHURCH IN FRANCE, MOTIVE
The incident unfolded near the National Assembly around 10:30 p.m., when police were notified about a man armed with a bladed weapon who had left "multiple victims."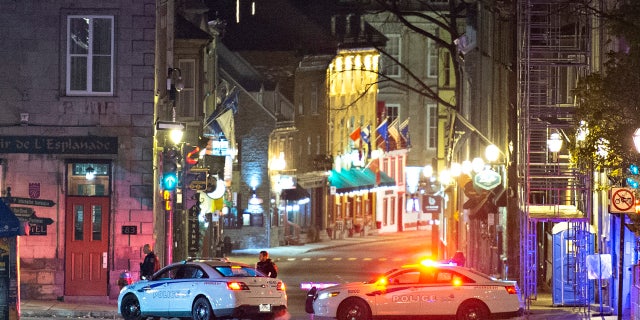 Authorities had warned people to remain indoors and be on the lookout for a man "dressed in medieval clothes."
Martin Rioux told CBC News he was walking in the area at the time with his partner when they saw two police cars and a body on the sidewalk.
"There was a lot of adrenaline," Rioux said. "Especially when you see police officers walking and running with their weapons drawn."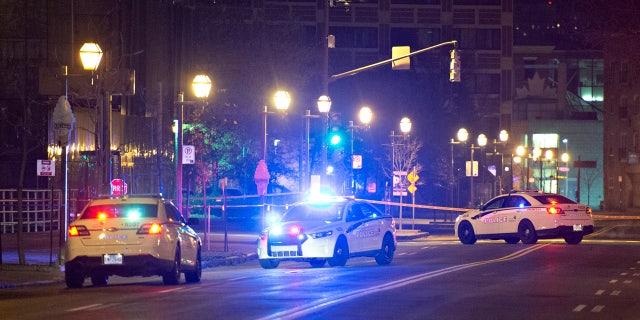 Carlos Godoy, who lives in the area, told The Associated Press that police K-9 units searched his backyard as they hunted for the suspect.
NEW ARREST AFTER FRANCE CHURCH ATTACK, SECURITY TIGHTENED
"It's a full moon, it's Oct. 31. It's Halloween, and it's a lockdown weekend. No one should be out on the streets," Godoy said. "And I'm in an extremely quiet neighborhood because there are no tourists nowadays."
After a manhunt that stretched more than two hours, the man was arrested about 1 a.m. and transported to an area hospital.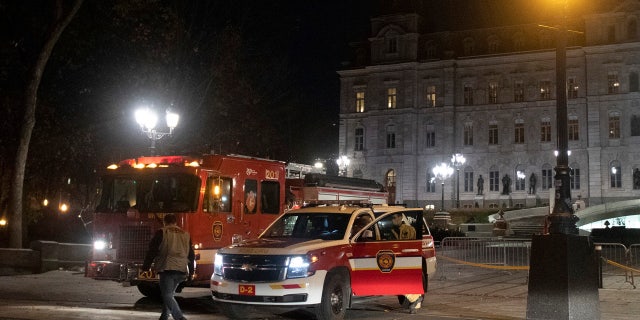 There's no word on a possible motive for the attacks, but Quebec City police said early Sunday the situation was under control.
CLICK HERE FOR THE FOX NEWS APP
"According to our initial information, there is no indication that the suspect may have acted on motives other than personal ones," police tweeted.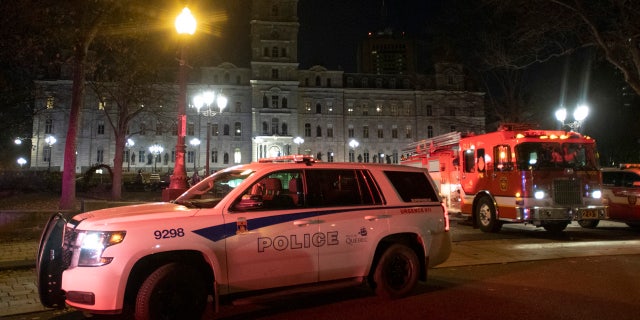 Police spokesperson Etienne Doyon said the people wounded in the attack were taken to a hospital.
Doyon declined to offer any information about the two who were killed, saying only: "Our thoughts are with the family of the people who died today."
The Associated Press contributed to this report.