An image of the white-faced woman was widely shared on social media last week, and for many epitomized how even the most vulnerable have come under fire since the Russian invasion began on Feb. 24.
A tweet from Russia's London embassy claimed last week that the hospital was no longer a medical facility but instead was "used by armed forces and radicals, namely the neo-Nazi Azov Battalion."
While Russian President Vladimir Putin has sought to paint Ukraine as a Nazi hotbed and the Ukrainian National Guard is home to the Azov Battalion, which has historical ties to neo-Nazis, there is no evidence to suggest widespread support for such extreme-right nationalism in the government, military or electorate.
The tweet placed a "FAKE" slogan over the picture of injured pregnant women and quoted Russian Foreign Minister Sergei Lavrov. It was later deleted by Twitter for breaching its rules "related to the denial of violent events."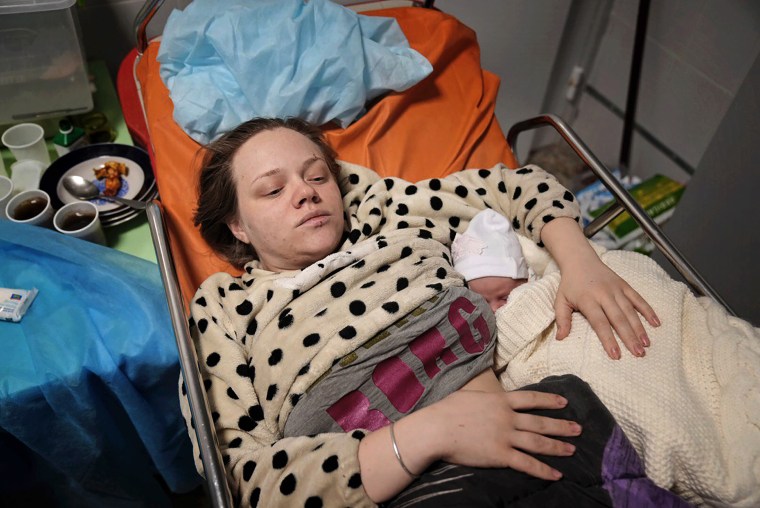 On Sunday, the Red Cross warned that hundreds of thousands of civilians in Mariupol faced a "worst-case scenario" unless there was an agreement to ensure safety and access to humanitarian aid.
The head of the International Committee of the Red Cross, Peter Maurer, said in a statement that people in the city are "facing extreme or total shortages of basic necessities like food, water and medicine."
"Dead bodies, of civilians and combatants, remain trapped under the rubble or lying in the open where they fell," the ICRC's statement said.
"Life-changing injuries and chronic, debilitating conditions cannot be treated. The human suffering is simply immense."
The Red Cross called on the parties to agree on the terms of a cease-fire, routes for safe passage, and to ensure the deal is respected. It offered to act as a neutral intermediary in negotiations.
There was better news for expectant mother Mariana Vishegirskaya, who was in the same maternity hospital in Mariupol during the shelling but escaped with minor injuries.
She gave birth to a girl, named Veronika, on Friday.