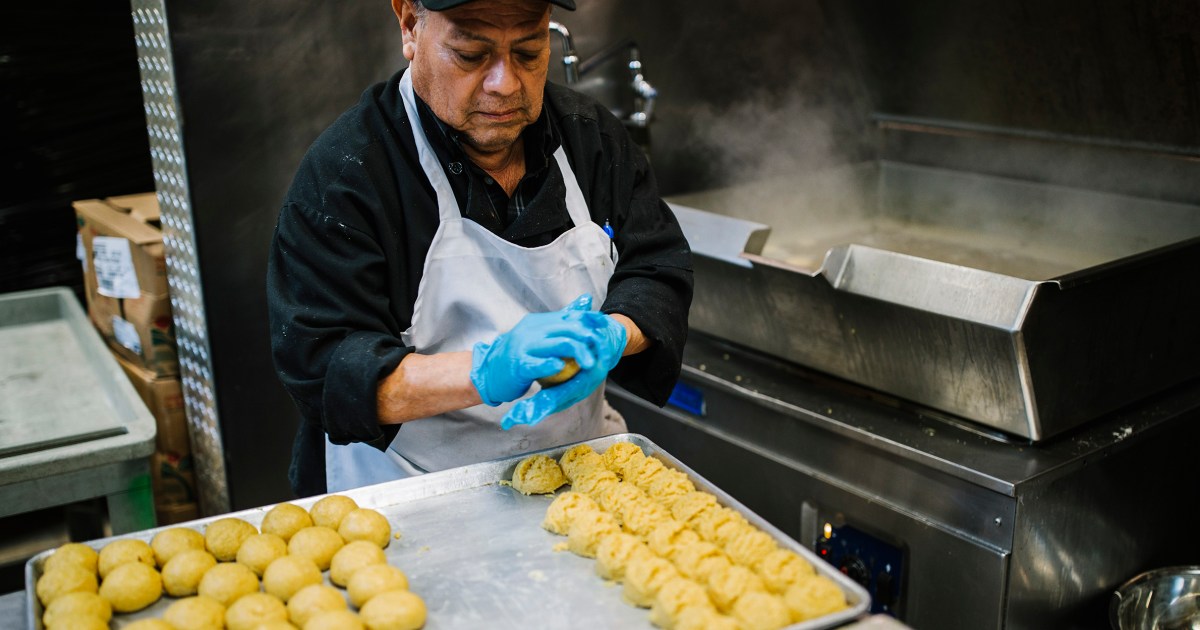 Greater demand could have been a plus for Yehudah Fink, the director of administration at David Elliot Poultry in Scranton, Pennsylvania. But he said the poultry shortage made the past few months "unbelievably nightmarish" and resulted in the company's leaving a lot of money on the table for orders it couldn't fill. Fink said that at times, orders were up to four times greater than supply.
"This never happened before. It's never been this way," Fink said. "We've had shortages, but nothing quite as bad."
Meat and poultry consumption surges during Passover because many other foods are off-limits. That's why, as the holiday approaches, David Elliot typically has a half-million pounds of chicken in its freezers — enough to make it through two to three weeks.
This year, his supply has gone out as fast as it has come in. Late last month, Fink said, an order of 1,500 chickens for Passover season wasn't filled because of an abnormally high mortality rate among chicks. Skyrocketing prices of grain and chicken feed, along with pandemic plant closures, mean even fewer chickens are available in the broader market.
Beef prices are much higher, too, which drives more consumers to chicken, making the situation even worse.
"Our beef is more expensive to produce than our chicken, which reflects the fact that it's a larger animal and it takes longer to raise," said Gidon van Emden, the CEO of KOL Foods, a grass-fed meat and poultry producer in Silver Spring, Maryland. "Because our farmers do work on a market, they can get more for beef than they can get for chicken per pound."
Van Emden said lamb has also been difficult to get, as well as items like kosher-for-Passover hot dogs, turkey sausages and bone broth, which has contributed to higher prices.
For grocery store operators, rampant inflation has made Passover a high-stakes balancing act between their costs and the prices on the shelves. Supply chain problems, rising commodity prices for wheat and oil and high gas prices have helped push up costs on most products.
Matzo, which substitutes for bread and is basically flour and water, is often used as a loss leader to lure in shoppers in the hope that they will buy the rest of what they need while they're in the store. Manischewitz, the biggest matzo manufacturer in the country, raised prices on its kosher-for-Passover matzo by 10 percent to 15 percent this year, according to grocers, which means the loss on that loss leader just went up by double digits.
Eli Siegel, the general manager of Market Maven, a kosher grocery store in Pikesville, Maryland, said around 90 percent of his products are private-label, which has made the balancing act a little easier. Siegel, who uses a lot of vendors, said national shortages haven't been a big problem.