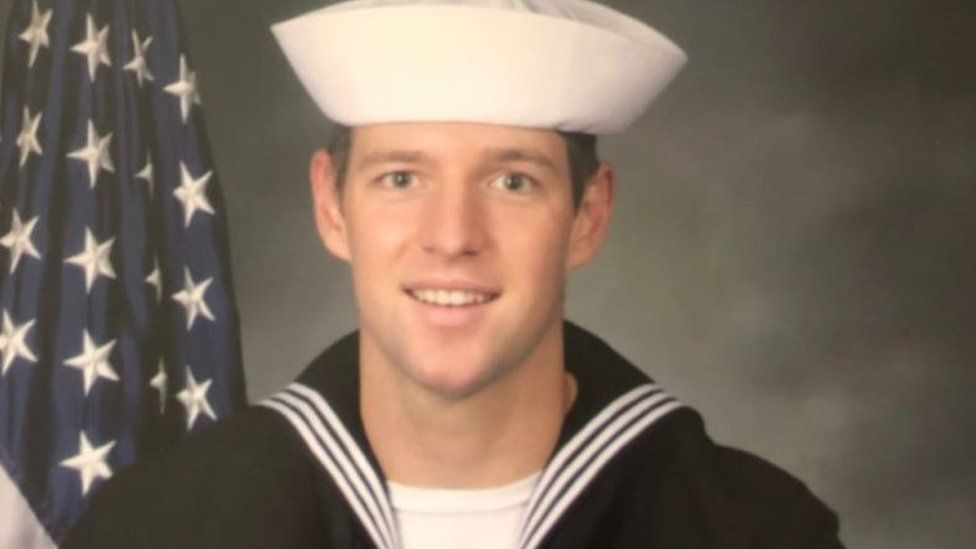 A gruelling training programme for US Navy Seals suffers from a lack of oversight, drug use and poor medical care, according to a new report.
The US Navy's report found that the programme put "candidates at significant risk" of injury and death.
The investigation followed the death of a 24-year-old sailor during the course in February 2022.
The Navy Seals are considered one of the most elite units in the entire US military.
The nearly 200-page report from the Naval Education and Training Command found a "near-perfect storm" of problems at the Basic Underwater Demolition/Seal course, more commonly known as BUD/S.
The 24-week course is considered extremely difficult to pass and has an attrition rate of between 70% and 85% per class. Candidates are subjected to limited sleep, cold water and constant physical exercise and combat training.
The most difficult part of the course, known as "Hell Week", sees trainees endure five-and-a-half days of training with fewer than four hours of sleep.
The unit's official website notes that candidates stand "interminably in formation, soaking wet on the beach, or up to your waist in the water, with the cold ocean wind cutting through" them.
Naval investigators found that medical care at the course was "poorly organised, poorly integrated and poorly led", factors which it believes "likely had the most direct impact on the health and well being" of candidates.
These failures, the report added, directly contributed to the death of Kyle Mullen, a sailor who died of acute pneumonia last year just hours after completing the Hell Week test.
Mr Mullen, 24, had been suffering from poor health for several days during "Hell Week", but received no significant medical help from instructors. On two separate occasions, a medical officer instructed students to not call 911 to avoid disrupting training.
CBS, the BBC's US partner, reported that a Navy official said that 10 people identified in the report – including two high ranking officers – are facing possible prosecution for Mr Mullen's death.
The BBC has reached out to Mr Mullen's mother, Regina, for comment.
In a statement published by New Jersey representative Chris Smith, she said there still needs to be "serious accountability" for the "egregious failures" that took place during the BUD/S course.
"The next stage of accountability is where I am focused," she added.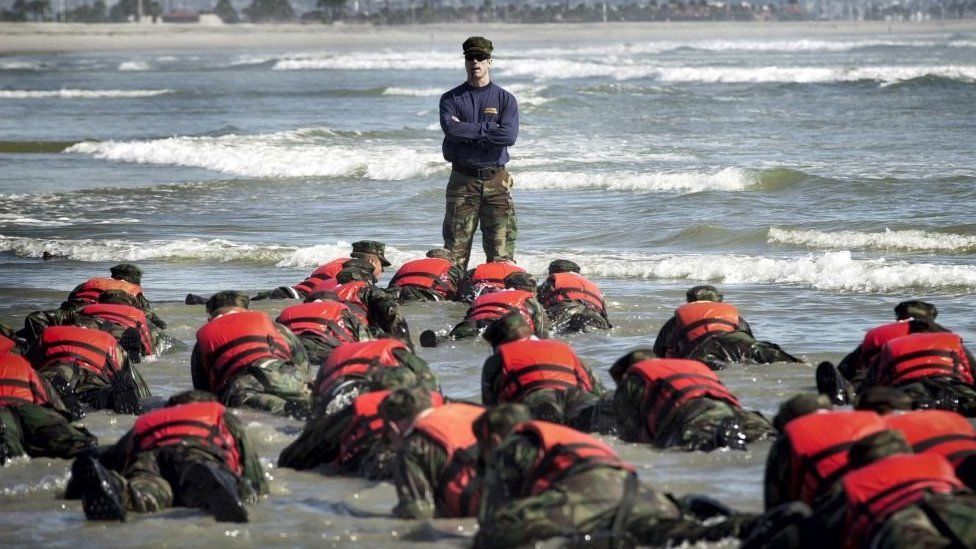 The report also found that some students turned to performance-enhancing drugs to improve their chances of completing BUD/S, a long-standing issue that the Navy had been slow to address.
Candidates at BUD/s were often reluctant to report medical issues, which the report said was partly due to a culture in which the "ability to continue training through discomfort and some degraded physical condition" was seen as a "positive trait" by instructors.
The commander of the training programme, Captain Brad Geary, downplayed concerns about the course's increasing intensity and said its high attrition rate was "due to a lack of mental toughness of the current generation", according to the report.
To address the issues, the report recommended an overhaul of medical screening for candidates, updated medical policies and an expanded authority to test for drugs. Some of the measures have already been implemented.
"Our effectiveness as the Navy's maritime special operations force necessitates demanding, high-risk training," Naval Special Warfare Command commander Rear Admiral Keith Davids said in a statement.
"While rigorous and intensely demanding, our training must be conducted with an unwavering commitment to safety and methodical precision."