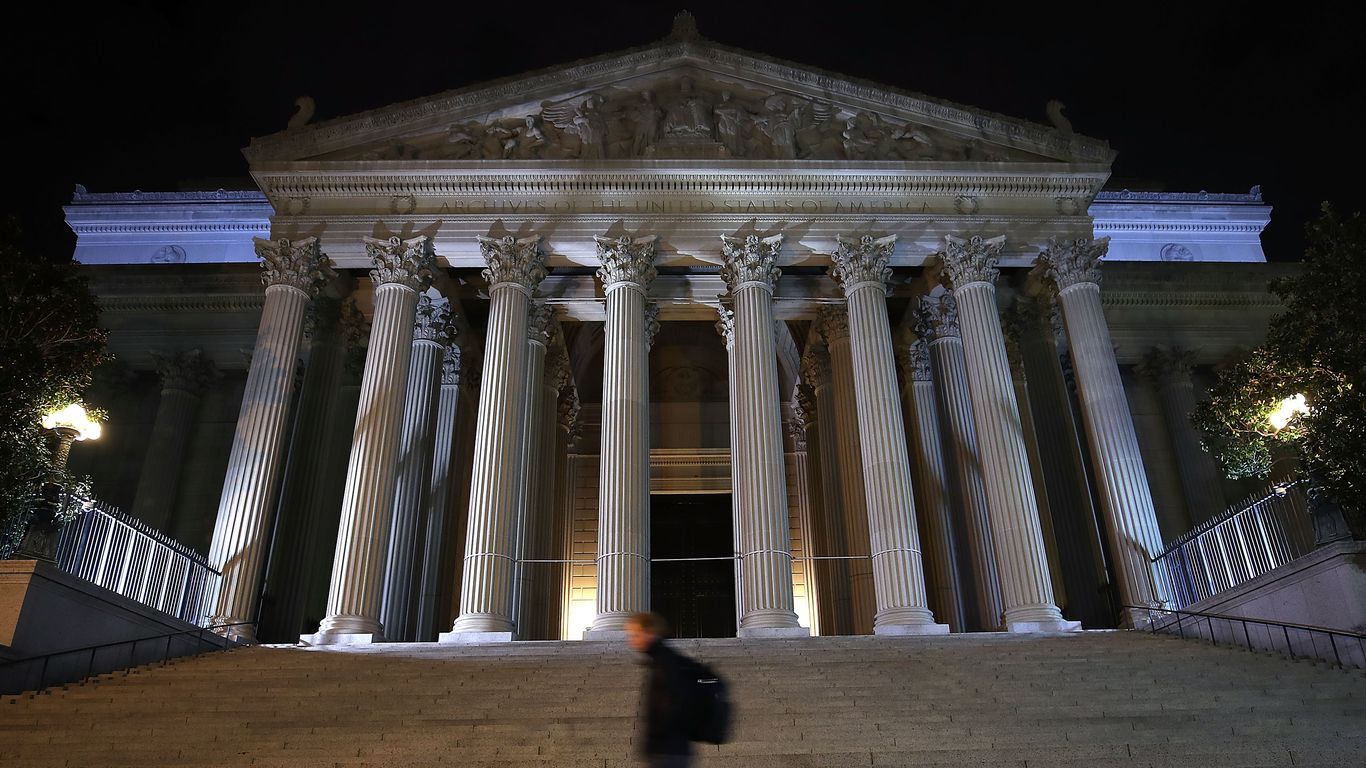 National Archives did not meet the Tuesday deadline to turn over requested materials to the House Committee on Oversight and Accountability for its investigation into classified documents found in President Biden's home and former office.
Driving the news: "The National Archives has not produced the requested documents to the Committee at this time," a committee spokesperson told Axios. "Chairman Comer's request still stands and anticipates moving forward with a transcribed interview with NARA's general counsel soon."
National Archives did not immediately return Axios' request for comment but has said it needs to consult with the Department of Justice before sharing information.
Background: The Republican-led committee announced this month that it was launching an investigation into the recovered documents and demanded information about "Biden's failure to return highly classified records from his time as vice president."