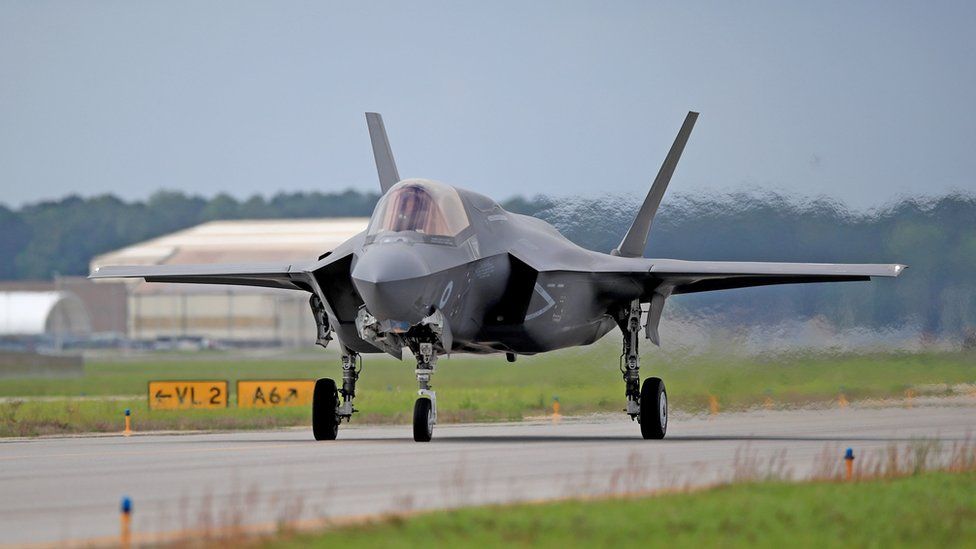 The US military has asked for the public's help locate one of its $80m (£65m) F-35 fighter jets after the pilot ejected from the aircraft.
It went missing on Sunday afternoon when the pilot was flying over the southern state of South Carolina.
The pilot, who has not been named, ejected and parachuted safely. He is in a stable condition in hospital.
It is not yet clear what happened, but officials said the aircraft was involved in a "mishap".
Officials said they were focusing their search for the F-35B Lightning II jet around two lakes north of the city of Charleston.
Based on the jet's last known location the searches of Lake Moultrie and Lake Marion are being carried out with federal aviation regulators.
The aircraft is a stealth jet – meaning its airframe, sensors and systems are designed to operate undetected by enemy radar.
Joint Base Charleston posted its appeal for help on X, formerly Twitter. "Emergency response teams are still trying to locate the F-35," it said.
"The public is asked to co-operate with military and civilian authorities as the effort continues."
It encouraged anyone with information that could help its recovery teams to contact its operations centre.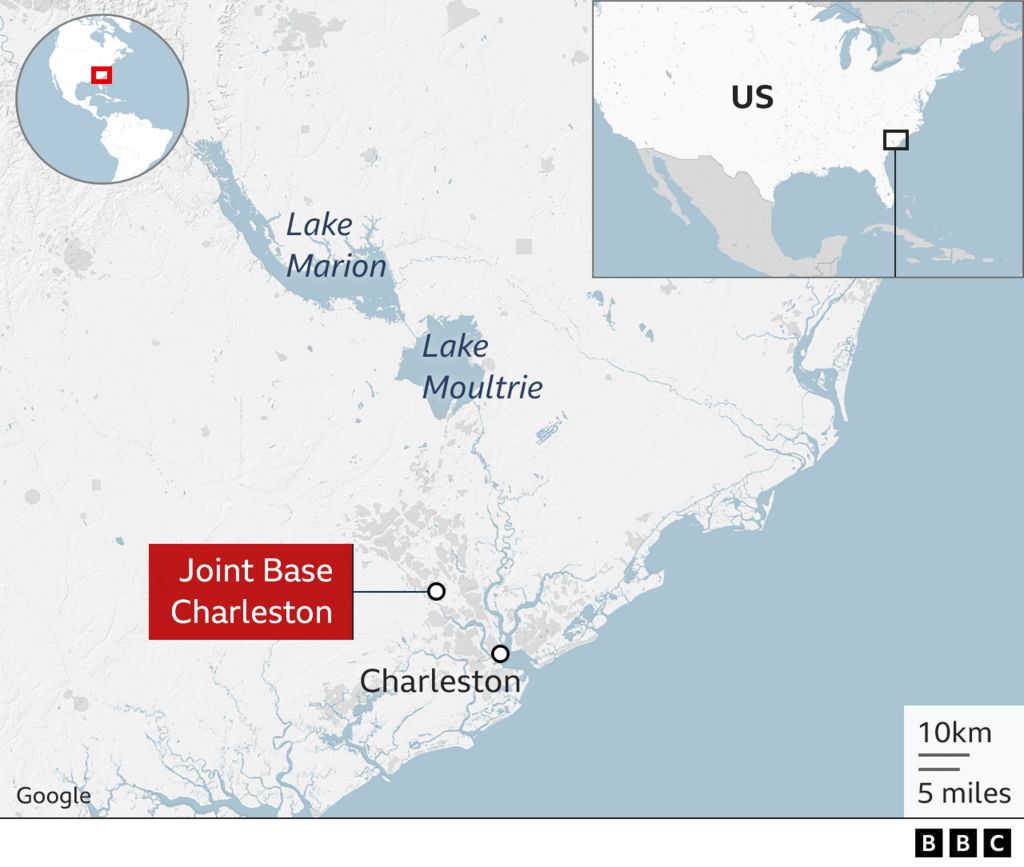 The Marine Corps said in a statement to the BBC its knowledge of the incident was "limited" at the moment, it was still trying to gather more information.
It added that the mishap would be "under investigation".
A second F-35 jet thought to be flying at the same time returned safely to the base in Charleston, military spokeswoman Maj Melanie Salinas told Associated Press.