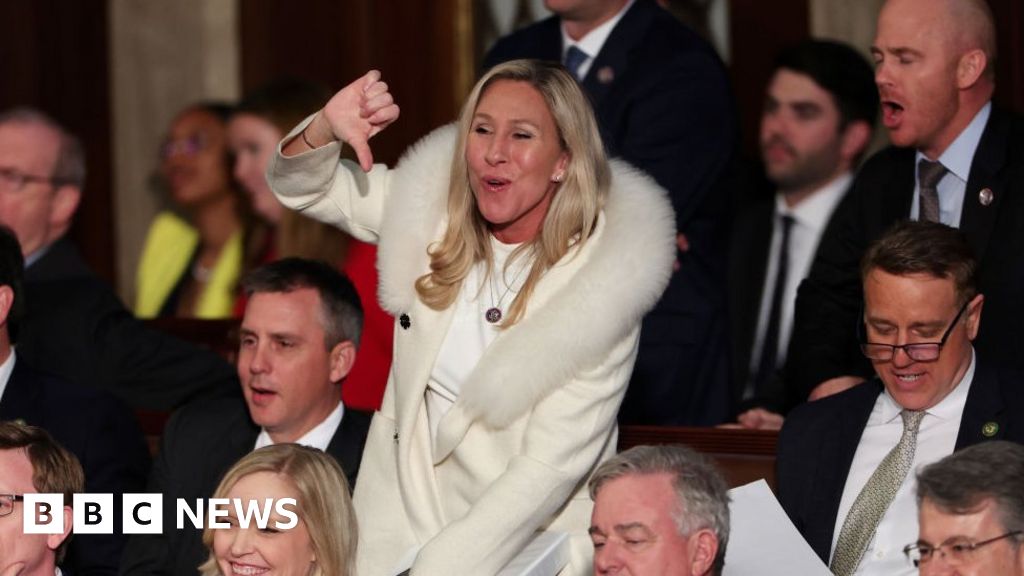 US President Joe Biden was jeered and heckled by Republicans during parts of his address to a divided Congress.
The Democrat called for unity but also provoked an angry response when he claimed his opponents want to cut spending on the popular Social Security programme.
Here are three exchanges over policy where the spirit of bipartisanship was missing.