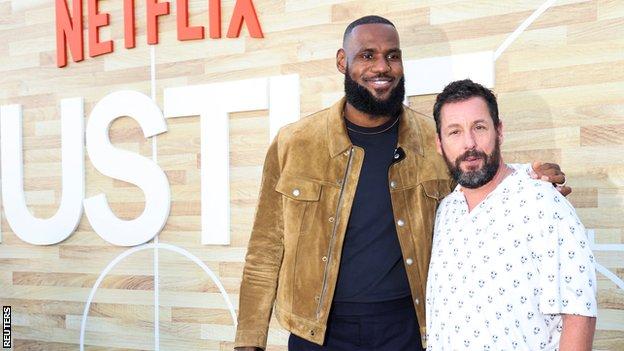 Los Angeles Lakers' LeBron James has become the first active NBA player to make Forbes' billionaires list.
The four-time NBA champion, who has been the league's most valuable player four times, earned $121.2m (£96.5m) over the last year, with $80m (£63.7m) of it coming off the court.
The American business magazine puts James' net worth at $1bn (£796.4m).
His earnings over the last 12 months beat his own record of $96.5m (£76.8m) for an NBA player that he set last year.
The 18-time all-star player has earned more than $385m (£306.4m) in salary from the Cleveland Cavaliers, Miami Heat and Lakers – but most of his income has come from endorsements and business ventures.
For example, his stake in SpringHill – the television and movie production company James built with business partner Maverick Carter – is believed to be worth $300m (£238.8m).
Chicago Bulls legend Michael Jordan became a billionaire in 2014, but that was 11 years after the six-time NBA champion finished playing.
In March, James moved second in the NBA's list of all-time scorers and he currently has 37,062 points, behind only Kareem Abdul-Jabbar (38,387).
Only Jordan (six), Abdul-Jabbar and Bill Russell (both five) have been named the NBA's MVP on more occasions than James.