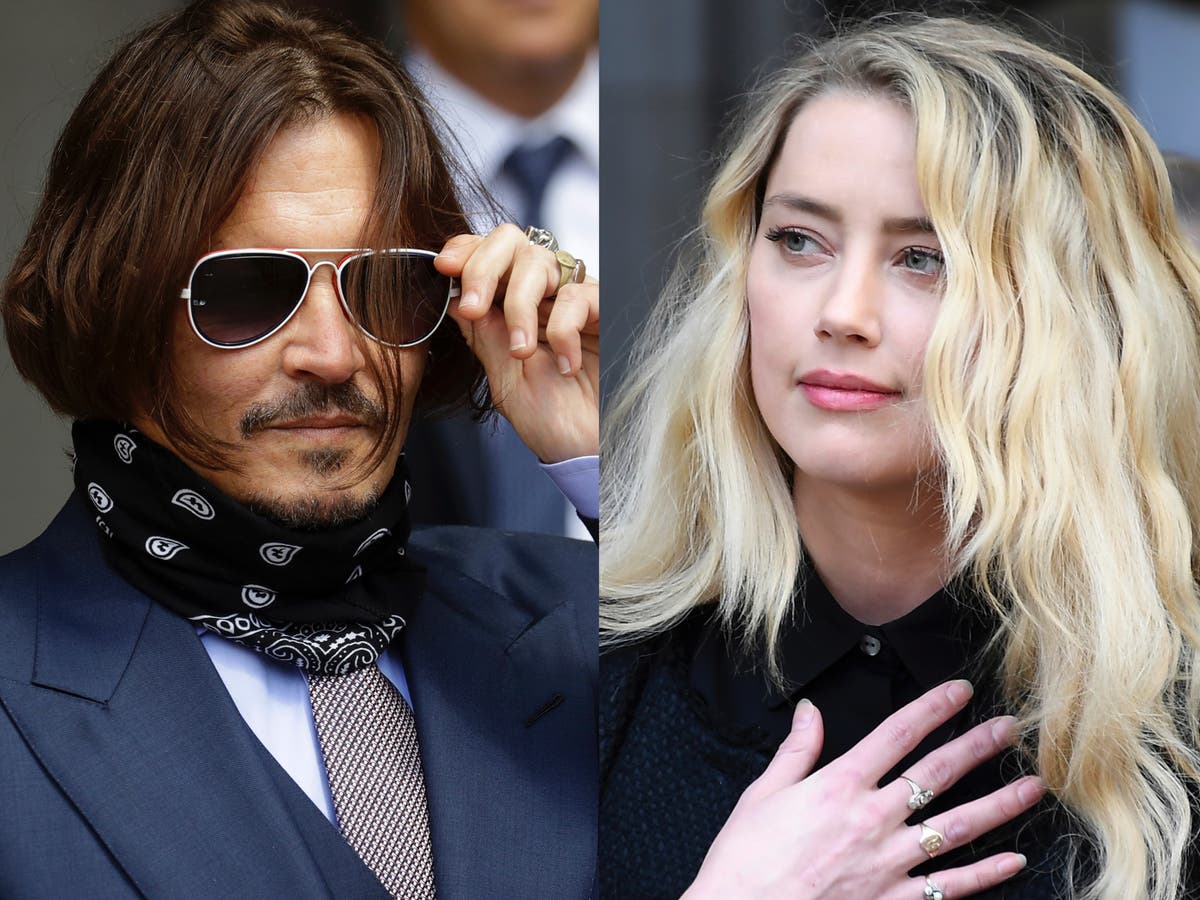 Watch live as Johnny Depp takes stand as defamation case against Amber Heard continues
Johnny Depp has taken the stand to give testimony in his $50m (£38.2m) defamation lawsuit against ex-wife Amber Heard.
Earlier, Depp's friend and sound engineer Keenan Wyatt testified on behalf of the Pirates of the Caribbean actor on Tuesday morning, recalling an incident in which Heard yelled at him on a private jet.
Heard is being sued for defamation by Depp for implying he abused her in a 2018 column. Although she did not name him, his lawyers claim her allegations have made it difficult for the actor to land movie roles.
She has filed a $100m (£76.m) counterclaim against Depp for nuisance and immunity from her the actor's allegations.
On the fourth day of testimony on Monday (18 April), proceedings opened with the second half of a pre-recorded video testimony from Dr David Kipper, who treats Depp for addiction.
Dr Kipper testified that he never witnessed abuse between the pair, but recalled treating Depp's severed finger after a March 2015 incident in which the actor later claimed Heard had hurled vodka bottles at him.
Depp has previously lost a defamation case in the UK against The Sun newspaper over the same article by Heard.