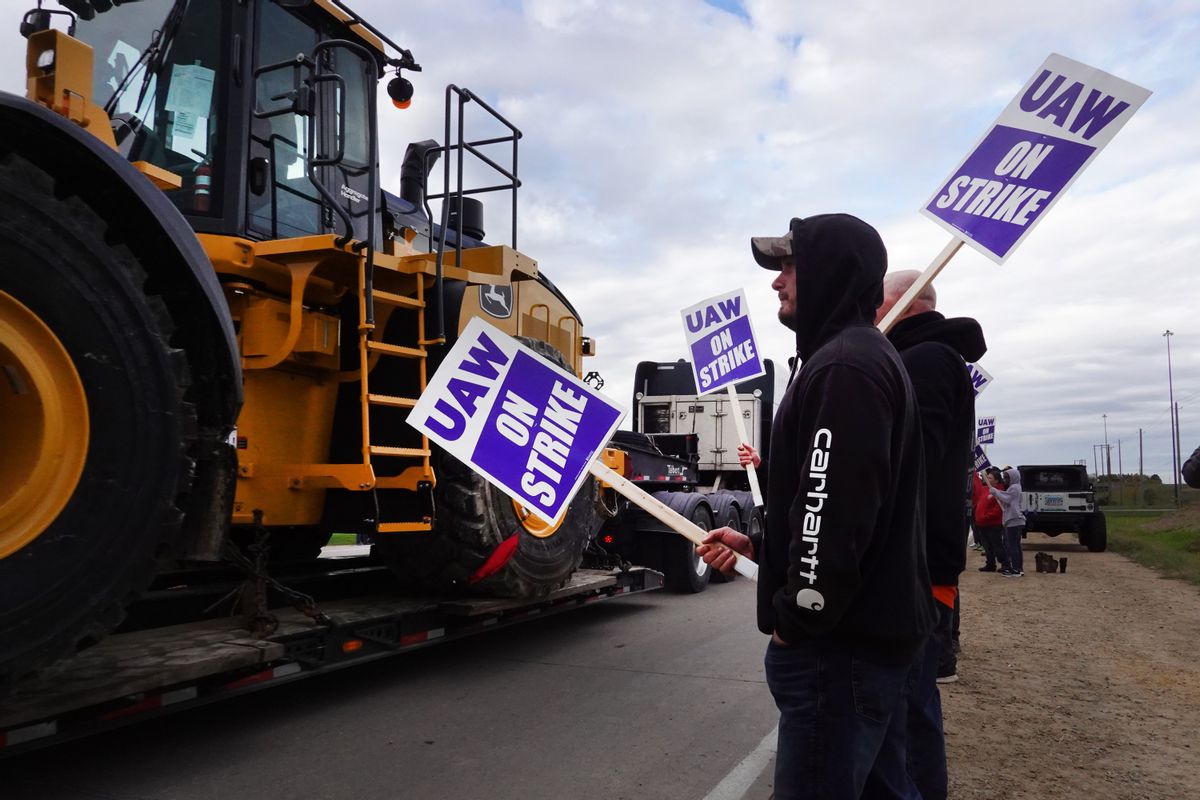 On Thursday, The Washington Post reported that agricultural equipment maker John Deere, facing a massive labor strike by the United Auto Workers union over a contract dispute, has brought in nonunion workers to keep their plants running — but according to a new report Friday, they almost immediately suffered a workplace accident in one of their plants.
"The strike includes more than 10,000 workers at 14 Deere plants, including seven in Iowa, four in Illinois and one each in Kansas, Colorado and Georgia," reported the Washington Post's Aaron Gregg. "The company has activated a continuity plan that will bring in nonunion employees to keep operations running. "Our immediate concern is meeting the needs of our customers, who work in time-sensitive and critical industries such as agriculture and construction," Hartmann said.
---
Want a daily wrap-up of all the news and commentary Salon has to offer? Subscribe to our morning newsletter, Crash Course.
---
But on Friday, Jonah Furman of Labor Notes flagged an incident report on a plant floor, in which a non-union salaried employee crashed a tractor into a utility post and severely damaged an electrical box.
As the Post noted, the UAW strike action is one of many around the country, as workers return from the pandemic: "Thousands have gone on strike at food plants operated by Kellogg's, Nabisco and Frito-Lay over work hours, pay and benefits. On Monday more than 24,000 Kaiser Permanente workers authorized a strike over a new two-tiered pay and benefits system opposed by the union. And Hollywood production workers announced plans to strike Monday in pursuit of improved pay and working conditions."