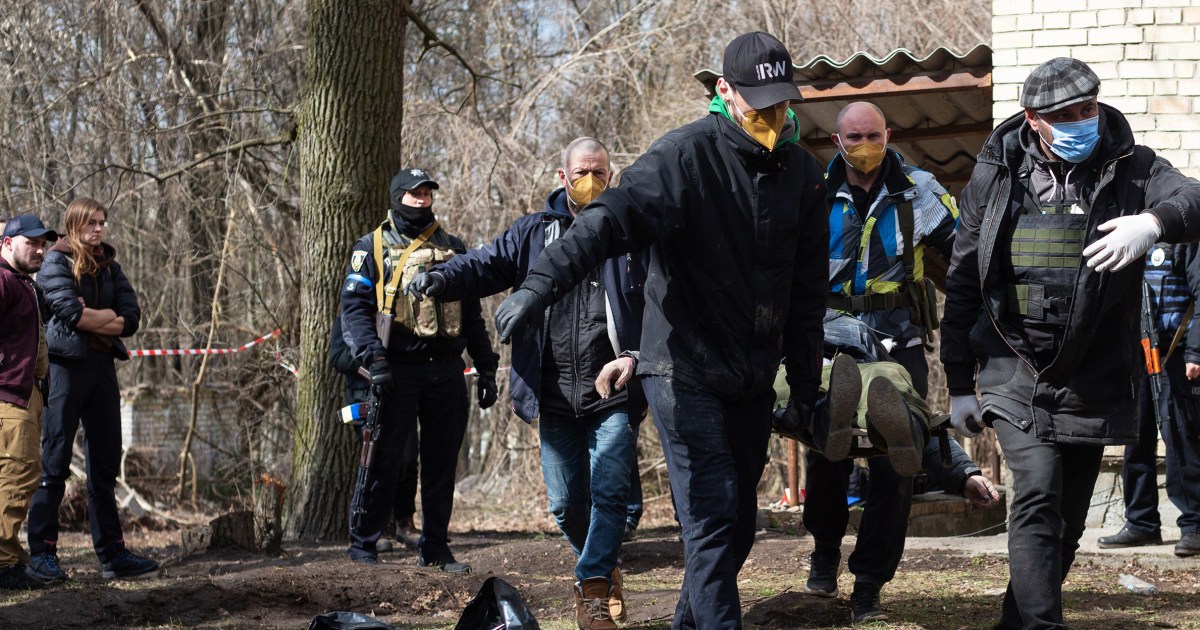 The family agonized over when they should flee, trying to come to a consensus. But "every day was worse than the previous," Lebeda said.
The Russian forces eventually found their way to where the men and their families had sheltered, looking around for about an hour and demanding that they hand over any weapons or hidden Ukrainian soldiers.
While they escaped the brutality that others appear to have suffered, a neighbor was not so lucky, the men said. He was shot as he was looking out his window as the Russian soldiers arrived.
As the fighting escalated, Lebeda, Tkachov and their families were able to escape as part of a convoy on March 9, witnessing the destroyed homes and civilian cars full of bullet holes as they made their way out of the city.
"I didn't expect that they're so heartless," Lebeda said.
Lebeda said he saw bodies strewn across grass, shot and killed. One of the dead men lay on the ground with a green bicycle on top of him, he said. The man's death was also captured in photographs from media coverage in Bucha.
His wife told him to "just look straight" as they passed through the wreckage.
"We saw horrific things, like murdered people on the street outside, civilians who were killed," Lebeda said.
The men and their families remain in Ukraine; they have now moved to Lviv.