Hurricane Ian came ashore near Georgetown, South Carolina, on Friday afternoon, knocking out power to more than 180,000 customers 20 minutes after landfall.
Ian reached land at 2:05 p.m. as a Category 1 storm with maximum sustained winds of 85 mph, the National Hurricane Center said. In a Twitter post at 2:19 p.m., PowerOutage.us said just over 172,000 customers had lost electricity. That number quickly grew to 185,599, according to its website.
The hurricane pounded parts of Florida on Wednesday as a Category 4 storm, devastating communities and leaving at least 14 people dead, with seven of them in Charlotte County.
Florida's Division of Emergency Management Director Kevin Guthrie suggested the death toll could be higher, saying during a news conference Friday that as many as 21 deaths had been reported in Ian's wake. He said it was still to be confirmed whether many of those were related to the storm, however.
Speaking after a briefing with Federal Emergency Management Agency officials, President Joe Biden had also warned Thursday night that Ian could be responsible for "substantial loss of life" and end up being the deadliest storm in Florida's history.
"I spoke with the commissioners, and they are worried," he said.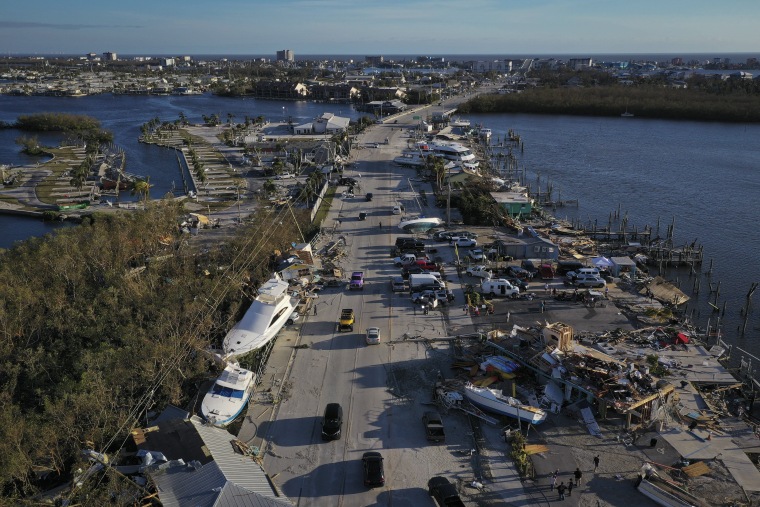 More than 2.2 million customers across Florida were still without power as of early Friday, with more than 400,000 customers in Lee County alone left in the dark.
Striking videos and photos emerging from Florida have captured the level of devastation across the state, with some footage showing heroic rescues of people stranded in submerged cars and wading into floodwaters, while others portray the destruction left in Ian's wake.
The hurricane was downgraded to a tropical storm Thursday, but strengthened again into a hurricane, according to the hurricane center.
In addition to the warning of a life-threatening storm surge and hurricane conditions, flooding rains are also likely across the Carolinas and southwestern Virginia.
The center of the storm is expected to move further inland across the Carolinas on Friday night and Saturday, the hurricane center said.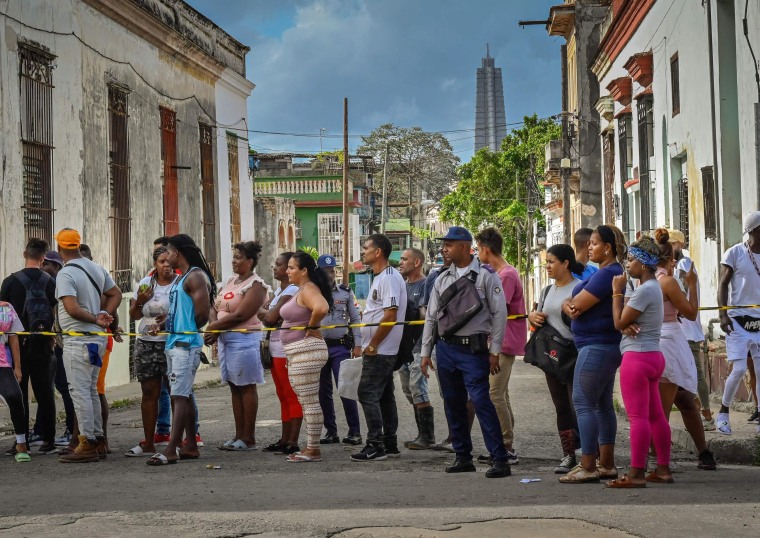 In Cuba, residents continue to grapple with the aftermath of Ian, that knocked out power across the country in sweeping outages.
At least two hurricane-related deaths were reported in the island nation as of earlier this week. One woman died after a wall fell on her, while another was killed by a roof that collapsed. Meanwhile, cleanup efforts are underway in hard-hit parts of the country.