FRAILEY TOWNSHIP, Pa. — Dozens of people were hurt in a bus crash off Interstate 81 in Schuylkill County on Sunday.
It happened around 3 p.m. on Exit 112 toward Hegins in Frailey Township.
Pennsylvania State Police say the bus driver lost control, causing the bus to leave the road, cross over the exit ramp onto Route 25 and hit a guardrail.
It then hit an embankment and traveled 50 yards into a wooded area.
Police said about 30 people were injured, five critically.
Dozens of ambulances were called to the scene. Some people were flown to hospitals.
The highway is open, though the exit was closed.
State police said it appears the bus was the only vehicle involved in the crash.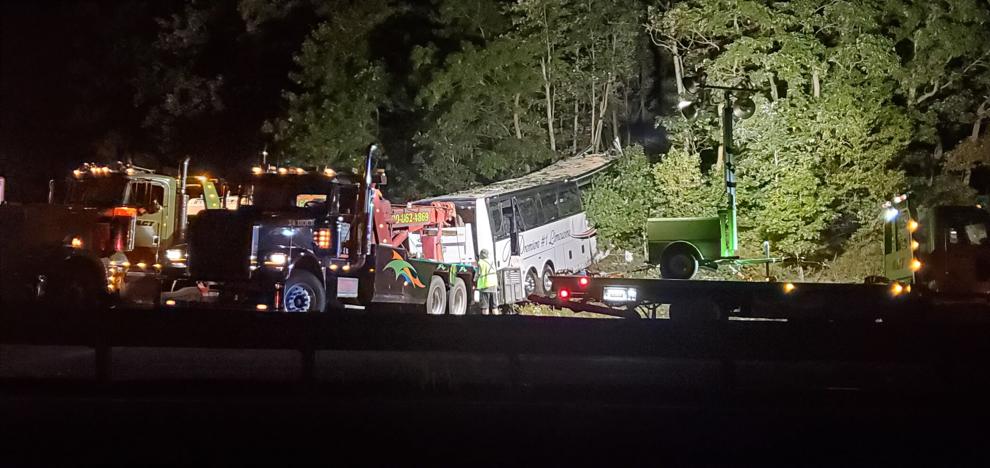 It's unclear where the bus was headed or who was onboard. Crews at the scene said it appears to be a chartered bus, although authorities have not confirmed that.