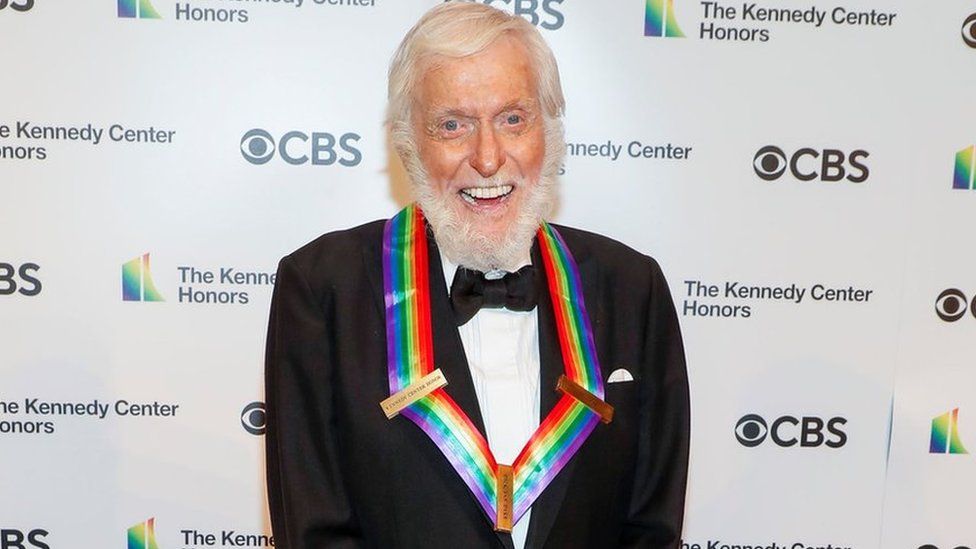 Hollywood legend Dick Van Dyke reportedly lost control of his car and crashed into a gate on Wednesday morning, TMZ first reported.
The 97-year-old is said to have lost control of the wheel of his Lexus over wet streets in Malibu, California, recently drenched by rain.
Bruised and bloodied, the Mary Poppins star appears to have only suffered "minor injuries", police said.
He was treated at the scene by medics and then brought home by a friend.
Police officers have said drugs and alcohol are not suspected to be involved in the accident.
However, it has been reported that police submitted documents to the Department of Motor Vehicles for him to retake his driving test, due to his near-centenarian status.
Van Dyke's Hollywood career spans over seven decades between film, television and theatre. His accolades include Golden Globe, Tony and Grammy awards.
Although the peak of his career climaxed in the 1960s – when he starred in Bye Bye Birdie, Mary Poppins, and Chitty Chitty Bang Bang – last month Van Dyke appeared on TV screens yet again as the oldest contestant ever to perform on Fox's singing contest, The Masked Singer.
This is not the actor's first close call. In 2013, he was rescued from a burning car on the California freeway. He did not sustain any serious injuries.
He later humorously tweeted a picture of the burned-out car with the caption: "Used Jag for sale REAL CHEAP!!"
In 2010, in an interview with Craig Ferguson, the then-84-year-old recalled an incident where he drifted out to sea after he fell asleep atop his surfboard. In an incident that could have been a scene cut from Mary Poppins: Beach Vacation, he said a group of friendly porpoises helped push his board closer to shore.