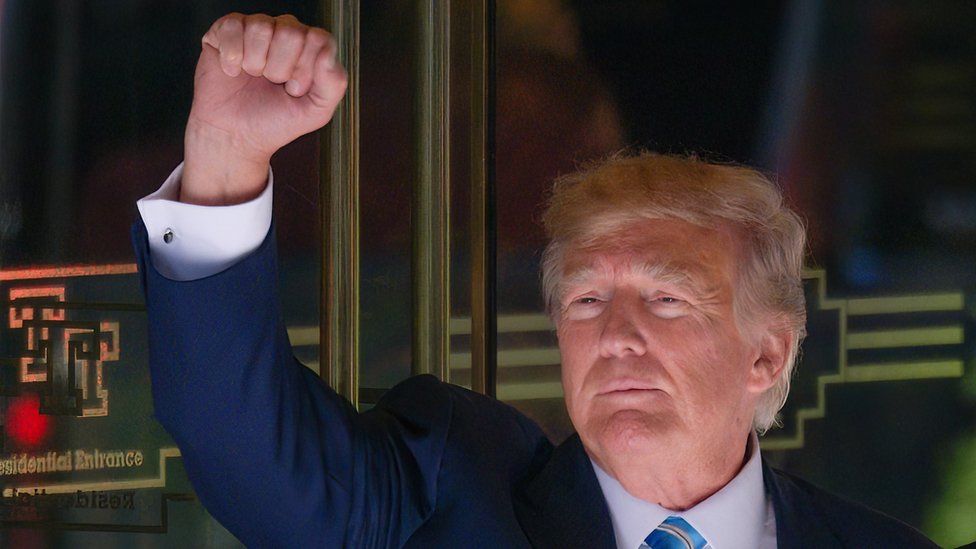 Former US President Donald Trump has been criminally charged for the second time in months.
This time, the subject is his handling of classified files after he left the White House. Thousands of documents were seized in an FBI search at his Florida estate Mar-a-Lago last year, including about 100 marked as classified.
A 37-count indictment made public on Friday accuses him of keeping highly sensitive documents – including files about US military plans and nuclear programmes – at the property, including in a ballroom, a bathroom and even a shower.
Legal experts say that the criminal charges against Mr Trump, who is running for president again in 2024, could lead to substantial prison time if he is convicted.
He has repeatedly denied wrongdoing and has said he "never thought it possible that such a thing could happen to a former president of the United States".
Here's what to know, and what to expect next.
Could Trump be jailed if convicted?
Court documents show that Mr Trump is facing 37 criminal counts of unauthorised possession of classified material, obstruction of justice, and making false statements to law enforcement.
The charges include 31 counts of wilful retention of national defence information under the Espionage Act.
The indictment notes that these charges carry a maximum term of imprisonment of 10 years.
Four other counts, related to conspiracy and withholding or concealing documents, each carry maximum sentences of 20 years.
The last two counts – scheme to conceal, and false statements and representations – carry sentences of five years each.
"These charges are extremely serious," Carl Tobias, a law professor at the University of Richmond in Virginia, said. "There's an unbelievable amount of detail there, and much of it is very damning."
The level of detail and "very troubling" allegations about the mishandling of sensitive national security information constitute a "strong case for the government", he added.
"Of course, this all has to be proved," he said. "But there's so much information [in the indictment] that seems persuasive to me, and could well be to a jury. Apparently it already was for the grand jury."
When will Trump be arrested?
On his social media platform Truth Social, Mr Trump said he has been asked to appear at a federal courthouse in Miami on Tuesday 13 June.
The US Secret Service on Friday met with the former president's staff and the Secret Service officers assigned to him, a law enforcement official told the BBC's US partner CBS News.
It was confirmd on Friday that Mr Trump would travel to Miami the night before his day in court.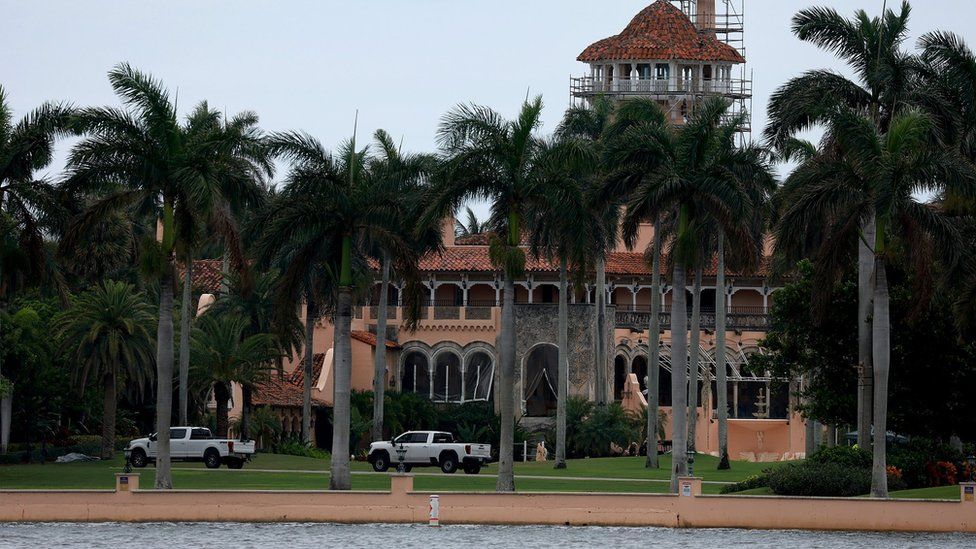 Will he be handcuffed and finger-printed?
Before news of the indictment broke, Mr Tobias told the BBC that Mr Trump's arrest would likely follow a similar pattern to his arrest in April on charges of falsifying business records in relation to alleged hush-money payments made to Stormy Daniels.
At the time, Mr Trump handed himself over to authorities in New York and appeared in court to plead not guilty. He was fingerprinted but he was not put in handcuffs and did not have a mugshot taken.
Mr Tobias said it was unlikely that Mr Trump would be handcuffed or have his mugshot taken this time.
"I think that is unlikely, given his stature as a former president and the slim likelihood that he's a flight risk," Mr Tobias said. "He's going to show up to at least negotiate or fight… but I don't think they need to use those types of procedures."
Once Mr Trump's arrest paperwork is completed, he will be considered under arrest and in custody. Once the paperwork is processed, he would be arraigned – meaning that he will hear the charges and enter a plea in court.
When Mr Trump left office in January 2021, he was supposed to hand over all presidential records, which are considered federal property.
It is illegal for federal officials, including former presidents, to remove or keep classified documents at an unauthorised location.
But just months after Mr Trump left the White House, the US National Archives realised that some records were missing.
These included some of Mr Trump's correspondence with North Korean leader Kim Jong-Un and a letter that former president Barack Obama left for Mr Trump when he left office.
The agency requested the records, and some were handed over.
In August 2022, the FBI searched Mr Trump's Mar-a-Lago property, seizing a further 11,000 documents, some of which were marked as classified or top secret, and some which were marked "TS/SCI", a designation for material that could cause "exceptionally grave" damage to US national security.
Other items included a binder of photos, a handwritten note, unspecified information about the president of France, and a clemency letter written on behalf of long-time Trump ally Roger Stone.
Prosecutors now believe that Mr Trump knowingly kept some of those documents – and worked to hinder the investigation and efforts to retrieve them.
What has Trump said about the case?
Mr Trump has reacted angrily to the indictment, calling it a politically-motivated "scam". He has also claimed he "had nothing to hide" and supplied the documents "openly".
In a series of Truth Social posts – as well as a video – Mr Trump repeatedly said he was innocent and characterised the indictment as "political warfare" against him before the 2024 election.
He has used a variety of arguments to defend his handling of the documents, including that he declassified the documents before they were discovered.
While presidents have previously declassified documents directly, there is no evidence that Mr Trump did so or followed any existing procedure.
Mr Trump has also argued that some of the documents were personal and protected by executive privilege. This would mean that there was no requirement to turn them over to the national archives when he left office – the very premise of the case.
"Nobody said I wasn't allowed to look at the personal records that I brought with me from the White House," he said. "There's nothing wrong with that".
The argument has largely been dismissed by legal experts.
David Super, a professor at Georgetown University Law Center, told the BBC that he believes Mr Trump's lawyers are likely to argue that the former president was just a "really bad file clerk".
If this were true, Mr Super said that "it pretty much sinks him, because that shows that he knows the things he's been saying in public are not true".
How would charges affect Trump's presidential campaign?
Under US law, nothing prevents an individual from running for office if they are facing criminal charges.
"It could certainly be a problem for him politically if he's indicted, and certainly, if he's convicted. People may think twice about whether they want to vote for him," Carl Tobias said. "But I don't think that will necessarily prevent his participation."
At least two people have previously run for president with criminal convictions. In 1920, socialist candidate Eugene Debs ran for president despite having been convicted of the Espionage Act in connection with a 1918 anti-war speech.
Conspiracist Lyndon LaRouche also ran for the presidency on multiple occasions despite being convicted of fraud in 1988. One of his presidential bids, in 1992, took place while he was at a federal prison in Minnesota.
Both lost their elections.