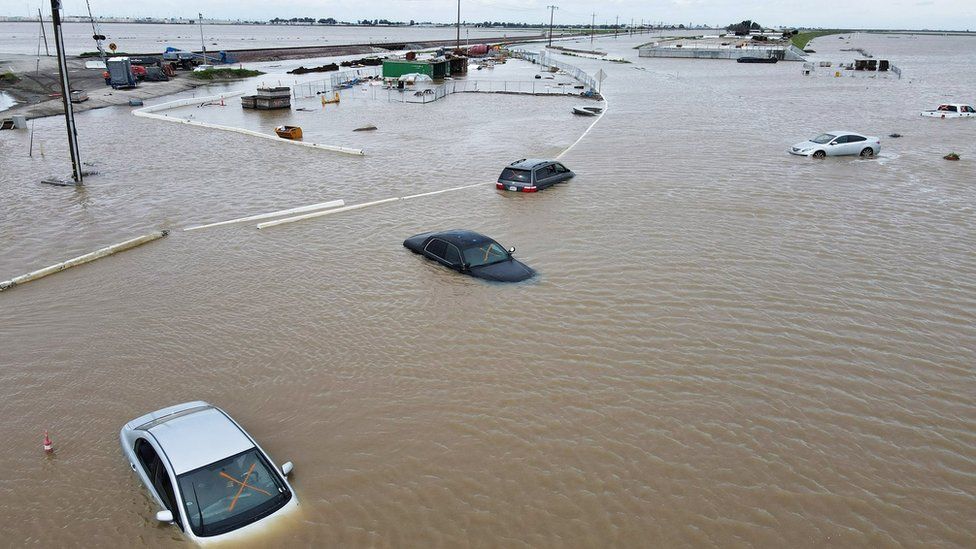 California residents are confronting heavy floods as the state braces for yet another week of storms.
Millions of people in central and southern California, including the Los Angeles area, are under flood watches as the12th atmospheric river this season is forecast to hit the state.
A series of storms have battered the state with snow, floods, landslides and power outages since December.
Parts of the Pacific Coast highway were shut down on Tuesday amid flooding.
The National Weather Service said as much as 3in (7.6cm) of rain was forecast for coastal and valley areas in Southern California, as well as 6in in lower mountain regions.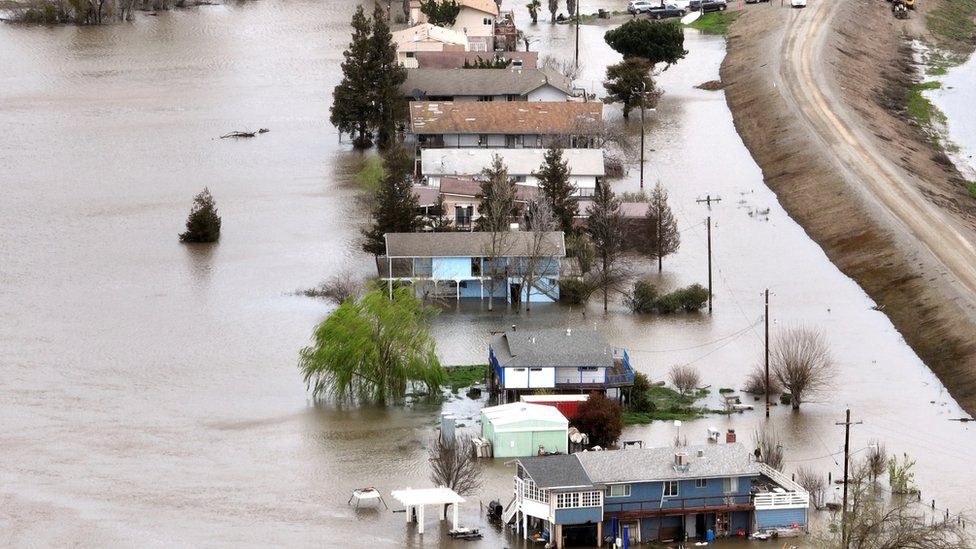 Thousands have been evacuated from two small California towns, Alpaugh and Allensworth, in the central part of the state in Tulare County.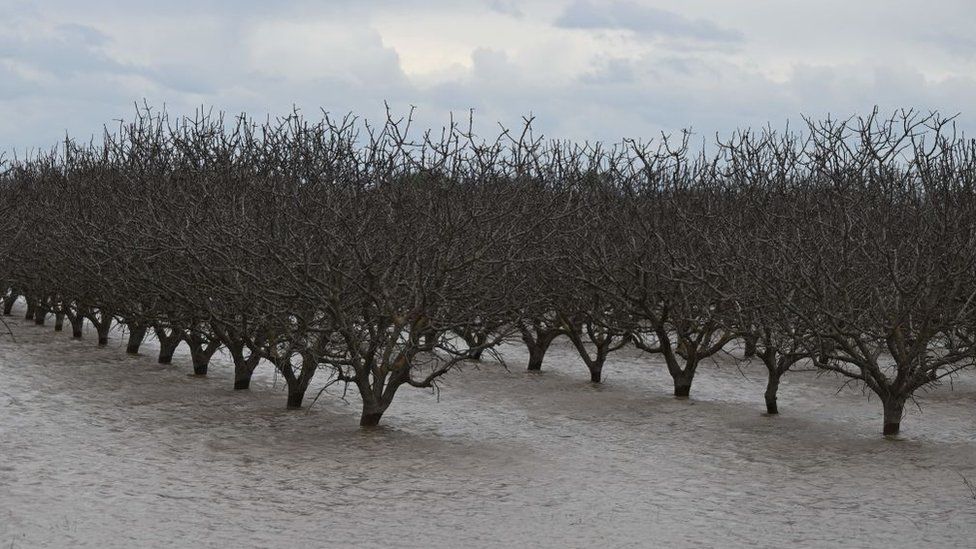 Damaging winds and snowfall are also predicted for several parts of the state, while some residents have been forced to wade through several feet of water to reach their homes.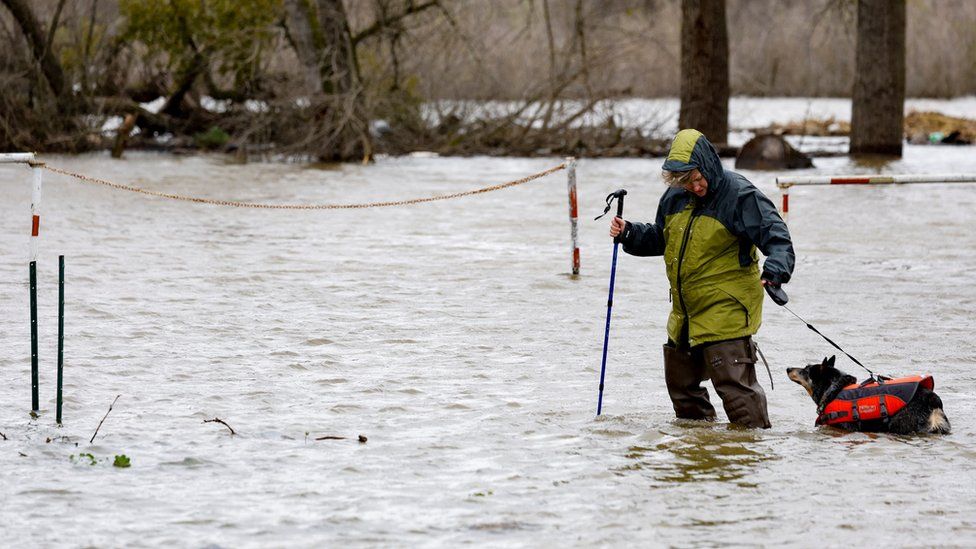 Tens of trillions of gallons of rainwater have fallen on the state since the storms began in late December.
The latest atmospheric river was predicted to hit the US south-west as well as the Rocky Mountains by Tuesday evening.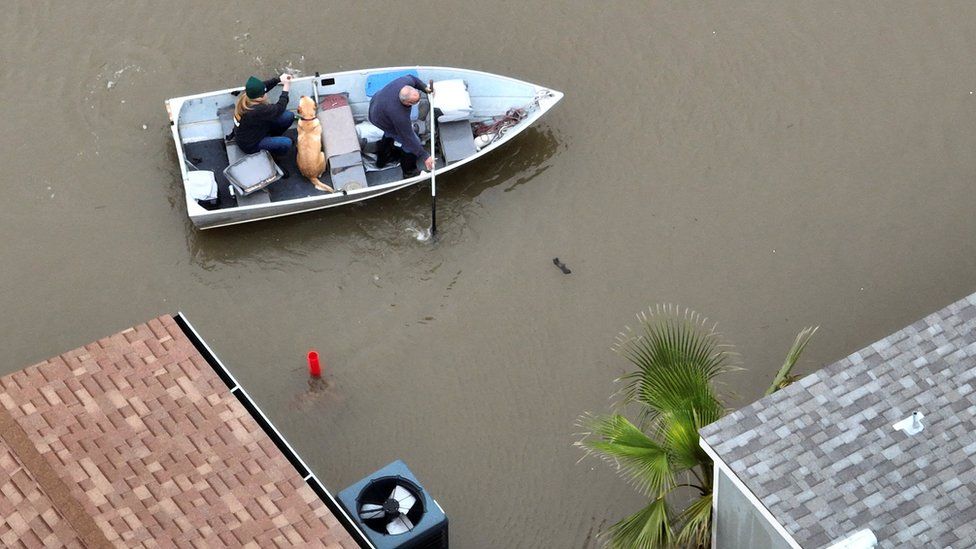 Atmospheric rivers occur when water evaporates into the air and is carried along by the wind, creating long currents that flow in the sky like rivers flow on land. They can bring heavy rain and snowfall.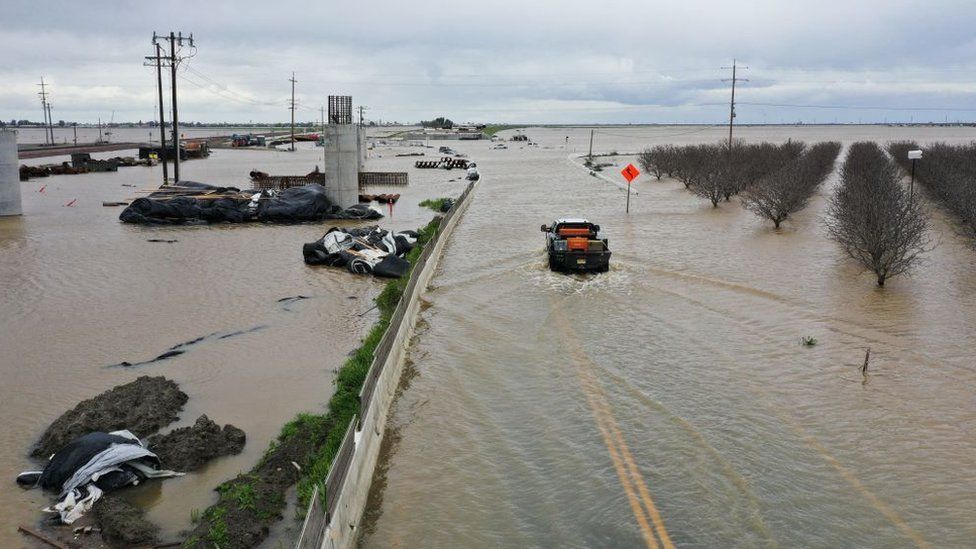 The extreme flooding this season has caused some parts of California to lift restrictions on water use as the rainfall has helped to ease the state's historic drought. Experts have cautioned that the dry conditions could return next year.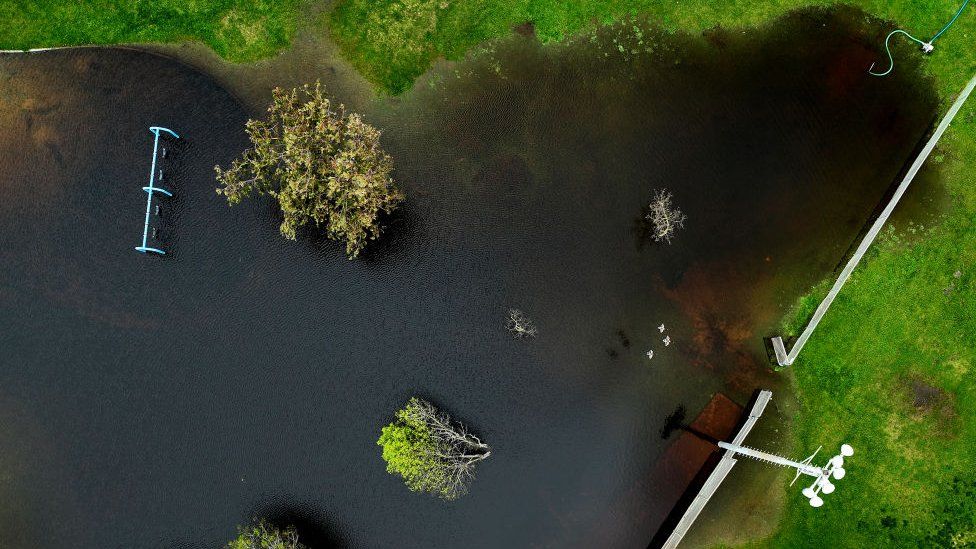 Several factors contribute to flooding, but a warming atmosphere due to climate change can make extreme rainfall more likely.