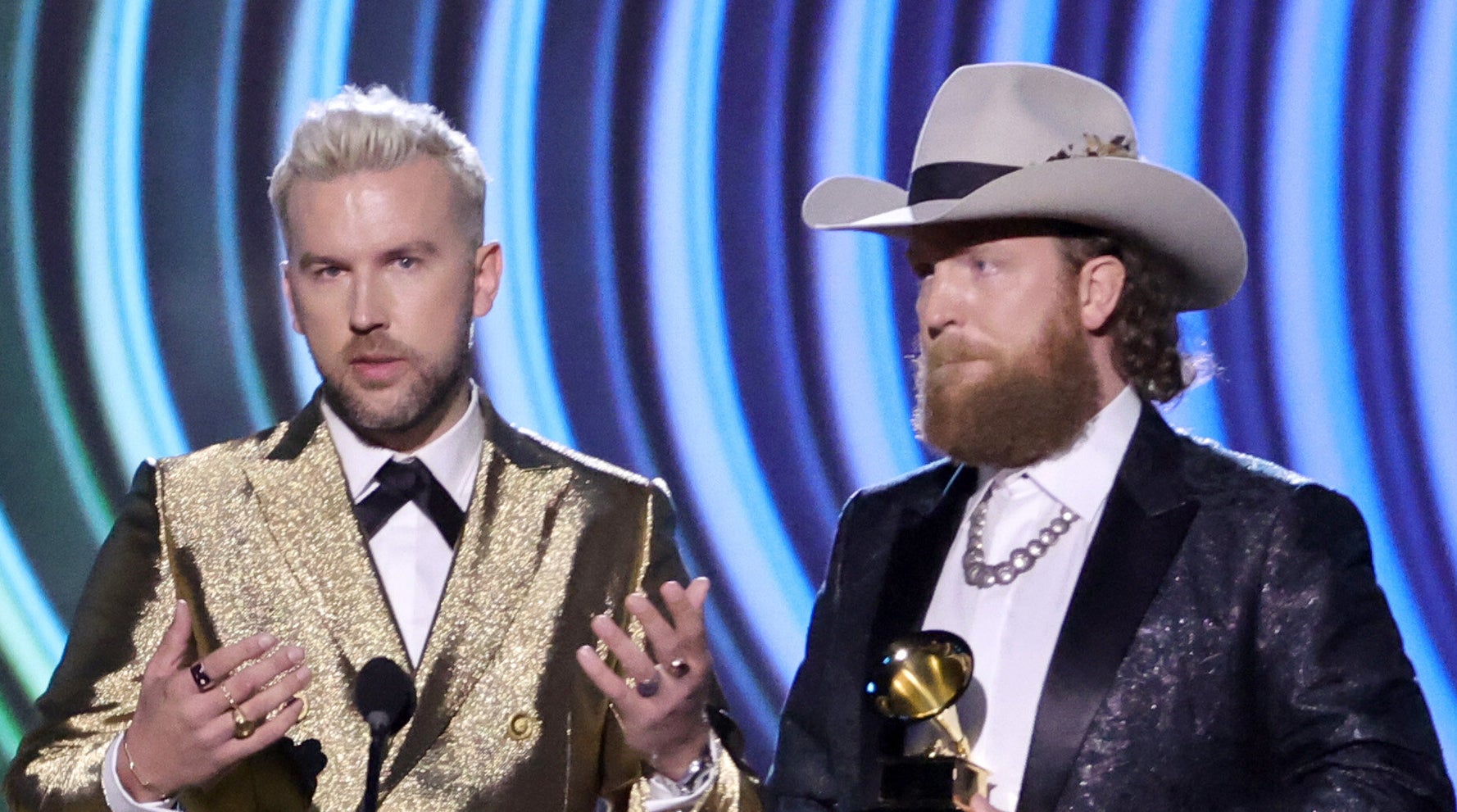 Brothers Osborne singer-guitarist T.J. Osborne became visibly emotional Sunday night as he and his real-life brother John won their first-ever Grammy Award.
Last year, T.J. became the first male artist signed to a major country label to come out as gay. He reflected on that experience in the song "Younger Me," which nabbed the Grammy for Best Country Duo/Group Performance.
As the Brothers Osborne took the stage to accept their award, T.J. made it clear that he viewed his band's win as a deeply personal triumph.
"I never thought that I would be able to do music professionally because of my sexuality," he told the crowd. "I certainly never thought it would be here on the stage accepting a Grammy after having done something I felt like was going to be life-changing, and potentially in a very negative way."
T.J., who appeared to be holding back tears as he spoke, also offered a shout-out to boyfriend Abi Ventura before concluding his remarks.
Watch the Brothers Osborne win their first Grammy Award below.