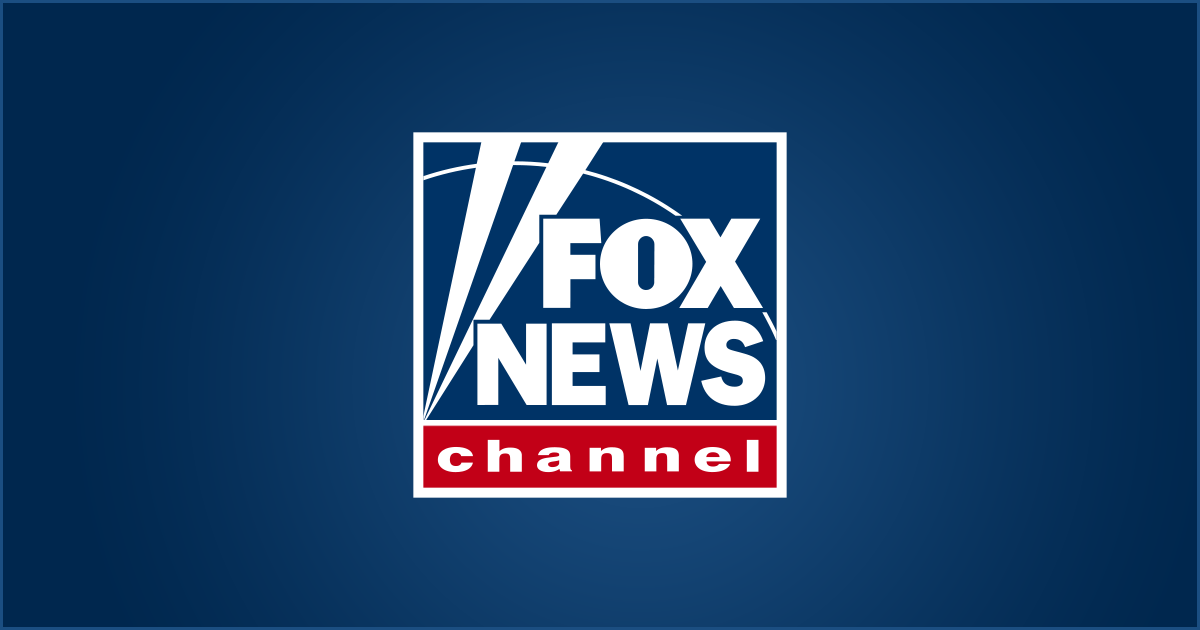 Ukrainian national police said Sunday an American journalist was killed and at least two others were wounded when they came under fire by Russian forces near the capital city of Kyiv.
The Main Directorate of the National Police in Kyiv Region tweeted photos Sunday purportedly showing a bloodied journalist, his U.S. passport, and his press badge enclosed in a U.S. peacekeeper holder.
Both documents bore identification photos and the name Brent Renaud.
Click here to read more.
Satellite images show destroyed railroad bridge near Voznesensk, Ukraine
A satellite image taken by ImageSat International around 1:30 p.m. on Sunday shows a destroyed railroad bridge near Voznesensk, a town in southern Ukraine that is about 175 miles south of Kyiv.
Arkansas Sen. Tom Cotton releases statement on death of American journalist Brent Renaud
Republican Arkansas Sen. Tom Cotton paid tribute on Sunday to American journalist Brent Renaud, a Little Rock native who was shot and killed by Russian forces in a suburb of Kyiv.
"Arkansans are saddened today at the death of Brent Renaud in Ukraine. I join them in expressing deepest condolences to the Renaud family," Sen. Cotton said in a statement. "And I reiterate to Vladimir Putin and his military leaders that the intentional targeting of innocent civilians, including reporters, is a war crime."
Renaud, an award-winning journalist and former New York Times contributor, was killed when he came under fire from Russian forces, the Main Directorate of the National Police in Kyiv Region said Sunday. Two others were wounded.
Bipartisan House Problem Solvers Caucus calls for U.S. to send more military assistance to Ukraine
After Congress passed a spending bill this week that will send $13.6 billion in aid to Ukraine, the bipartisan House Problem Solvers Caucus called for the U.S. and NATO allies to send additional military assistance in the fight against Russia, including stinger missiles, S-300 surface-to-air missile systems, and U.S.-made aircraft.
"We commend the Polish government for taking proactive steps to deliver MiG-29 jets to the Ukrainian Air Force. We urge assistance to help facilitate this deal, commit to replenishing our allies' fleets with American-made aircraft and help advance the transfer of Su-25 aircraft to Ukraine as well," the group, which is evenly split between Democrats and Republicans, said in a statement on Sunday.
"We also believe that the U.S. should seriously consider strategies to provide further drone capability to the Ukrainians, as they have already used Bayraktar TB2 drones with success on the battlefield."
Ukraine foreign minister speaks with Sec. Blinken: 'coordinated further support for Ukraine'
Ukrainian Foreign Minister Dmytro Kuleba said he spoke with Secretary of State Antony Blinken on Sunday, saying they "coordinated further support for Ukraine."
Bearing witness to destruction
US senators dismiss 'World War III' worries, say US forces would dominate Russian troops
The U.S. shouldn't fear World War III with Russia after Russian President Vladimir Putin's forces displayed an impressive level of "ineptness" in Ukraine, according to some U.S. senators.
"I wouldn't call it World War III," Sen. Jim Risch, R-Idaho, said during "Fox News Sunday." "I think … it would end pretty quickly because with the conventional forces that he's had there, you know, we haven't seen this kind of ineptness in a long, long time. So I'm not as concerned about that."
Click here to read more.
Jack Keane says Russia working to 'encircle' Kyiv then 'hammer' the capital: 'Slaughter the people'
Fox News senior strategic analyst Gen. Jack Keane said Russian forces are working to "encircle" Ukraine's capital of Kyiv and "hammer it as soon as it's in range."
"Their intent here is to rubble as much of that city as they can, slaughter the people that are inside of it, and get a capitulation out of [Ukrainian President Volodymyr] Zelenskyy without having to go into the city," Keane said on "Fox News Sunday."
Click here to read more.
White House axed plan to train Ukrainians in guerrilla warfare fearing it may provoke Russia: Report
Senior U.S. military officials pushed for additional special operations personnel to be sent to Ukraine in the lead up to Russia's invasion of Ukraine, but the request was denied amid White House fears it could provoke Russia, according to a report.
As Russia stationed about 100,000 troops on its border with Ukraine last year, U.S. military officials told lawmakers in December that a "few hundred" additional special operations personnel should be sent to the country to assist with military advice and training, Politico reported Sunday.
The personnel would have trained Ukrainians on guerrilla tactics and unconventional warfare methods. The training would have been different from the formal training at the Yavoriv Combat Training Center in western Ukraine, sources told the outlet.
Click here to read more.
85 children killed in Ukraine, more than 100 wounded since invasion began, Ukrainian official says
Russia's invasion of Ukraine has killed 85 children and wounded more than 100 others, a Ukrainian official said Sunday.
The casualties come as Russia's "deliberate and brutal shelling of civilians continues," Ukraine Prosecutor General Irina Venediktova said in a tweet. She said that 369 educational institutions have also been damaged, 57 of which were destroyed in attacks.
Pope Francis responded to the bloodshed in Ukraine on Saturday, calling for an end to the war and emphasizing the impact on children.
Click here to read more.
Russian airstrike targets Orthodox Christian monastery where 200 children were sheltering: Report
An Orthodox Christian monastery in Ukraine sheltering hundreds of refugees, including children, was reportedly hit by an airstrike Saturday night.
"Window frames flew out as a result of the terrible force of the explosion in the Lavra's temples," a statement from Ukraine's parliament said, according to the Washington Post. "An explosive wave smashed all the windows and doors in the Lavra hotels."
The Rada, Ukraine's parliament, said about 500 refugees, including 200 children, were taking shelter in the Holy Dormition Svyatogorsk Lavra, located in the Donetsk region. The airstrike happened about 10 p.m. local time, the Washington Post reported.
Click here to read more.
Russia will turn to China to soften blow from sanctions: finance minister
Russian Finance Minister Anton Siluanov said Sunday that the government will count on China to help it withstand crippling sanctions from the West as nearly half of its gold and foreign currency reserves remain frozen.
"We have part of our gold and foreign exchange reserves in the Chinese currency, in yuan, and we see what pressure is being exerted by Western countries on China in order to limit mutual trade with China," Siluanov explained during a TV interview.
"But I think that our partnership with China will still allow us to maintain the cooperation that we have achieved, and not only maintain, but also increase it in an environment where Western markets are closing."
Siluanov only one month ago claimed Russia could withstand sanctions thanks to a wealth of reserves and even considered offering Eurobonds to foreign investors once market volatility subsided, Reuters reported.
Second Ukrainian mayor captured as Russia invaders target elected politicians: Ukrainian official
Russian forces took a second Ukrainian mayor captive, Ukrainian officials said Sunday.
Russian "war criminals" abducted Yevhen Matveyev, mayor of Dniprorudne, a city in the Vasylivka Raion of Zaporizhzhia Oblast, according to Ukrainian Minister of Foreign Affairs Dmytro Kuleba.
"Getting zero local support, invaders turn to terror," Kuleba tweeted. "I call on all states & international organizations to stop Russian terror against Ukraine and democracy.
Click here to read more.
Philippines pres. open to hosting American forces if Ukraine war escalates
Philippine President Rodrigo Duterte is ready to make the country's "facilities" available to American forces should NATO end up embroiled in Russia's war in Ukraine.
Ambassador Jose Manuel Romualdez said the president declared his intention during a recent meeting in Manila. Duterte has fostered closer ties to Russian President Vladimir Putin and Chinese leader Xi Jinping, but he condemned invasion of Ukraine and voted in support of a U.N. resolution to demand Russia's immediate withdrawal.
"He says if they're asking for the support of the Philippines, it's very clear that, of course, if push comes to shove, the Philippines will be ready to be part of the effort, especially if this Ukrainian crisis spills over to the Asian region," Romualdez said in an online briefing with Manila-based journalists.
"Give them the assurance that if ever needed, the Philippines is ready to offer whatever facilities or whatever things that the United States will need being a major — our number one ally."
The Associated Press contributed to this report.
UPDATE: Airbase death toll climbs to 35 confirmed dead, 134 wounded
Ukrainian authorities Sunday reported the death toll following a Russian airstrike on a Ukrainian airbase rose to 35 confirmed dead and 134 wounded.
The airbase is located in the Lviv Oblast, some 30 miles from downtown Lviv and only 13 miles from Poland's border.
Britain will pay sponsors to host Ukrainians in their homes
British Secretary of State for Housing Michael Gove announced the "Homes for Ukraine" program, which will pay U.K. sponsors around $450 a month to host a Ukrainian fleeing the war.
The program will allow Ukrainians to remain in the country for up to three years, Sky News reported. Refugees in the program will have access to public services, can claim benefits and can work in the U.K. during that time."
There are a large number of people in this country, generous hearted and in a position to provide homes, and businesses and charities as well," Gove said.
Ministers believe that hotels, landlords, B&B owners and Airbnb properties will provide the bulk of housing for the program.
Russians hit Ukrainian military base near Polish border in war's westernmost attack
Russian troops launched an airstrike on a Ukrainian military base just 15 miles east of the Polish border, officials said Sunday, in what appeared to be the westernmost attack of the war, according to a report.
At least nine people were killed in the attack and 57 wounded, the government said, Reuters reported.
NATO sometimes conducts joint military exercises with Ukraine at the International Center for Peacekeeping and Security training base in Yavoriv and U.S. and other foreign troops had been at the base before the invasion, according to Reuters. Poland is a member of NATO.
Click here to read more.
Russian airstrike on airbase just miles from NATO ally: 'already on your border'

The airstrike on a Ukrainian airbase Sunday occurred just 13 miles from the Polish border, marking the closest the conflict has come to a NATO ally.
Lviv Mayor Andriy Sadovy urged NATO allies to help stop the war, saying, "Do you understand that war is closer than you imagine? Russia is already on your border."
"You have fighters that can protect our skies, and when I say 'ours' I mean not only Ukraine, because very soon this war may lose the prefix Russian-Ukraine," Sadovy added.
The Russian strike occurred just before 6 a.m. local time, killing at least 9 people and injuring a further 57.The base is located within the Lviv Oblast some 30 miles from downtown Lviv.
Bureaucracy is fueling the humanitarian crisis in Poland: Ukrainian-born congresswoman
Indiana Rep. Victoria Spartz weighs in on how the Russian invasion of Ukraine is affecting the global supply chain.
Chernobyl nuclear plant having power restored, Russia claims, denying takeover of site
The Russian government said Saturday that specialists had been sent to the Chernobyl nuclear site in Ukraine to help restore power there, according to a report.
The facility had electricity cut off several days ago, prompting Ukrainian officials to warn of a potential radiation leakage at the site, The Wall Street Journal reported.
Chernobyl was the site where the world's worst nuclear accident occurred in 1986.
Russian forces took control of Chernobyl and Ukraine's Zaporizhzhia nuclear site early in the invasion that began Feb. 24.
Russia has denied Ukrainian reports that its personnel have taken over the sites, claiming instead that Russian advisers were providing "consultative assistance" to Ukrainian staffers at the plants, the Journal reported.
Ukrainian officials claimed that Rosatom, Russia's nuclear agency, had taken control of the Ukrainian power facilities, but Mikhail Ulyanov, Russia's representative to the U.N.'s International Atomic Energy Agency (IAEA) denied the claim, according to the newspaper.
Russian airstrike targets Ukrainian military training site: reports
At least 9 dead, 57 wounded in the attack. Fox News chief correspondent Jonathan Hunt provides updates.
Airstrike in eastern Ukraine damages centuries-old Orthodox Christian monastery: report
A centuries-old Orthodox Christian monastery in eastern Ukraine was damaged in an airstrike Saturday night, according to a report.
More than 500 refugees, including about 200 children, were using the monastery as a shelter, the Washington Post reported. Ukraine's parliament said at least several people were hurt as a result of the airstrike. No fatalities were reported.
The refugees and monks had moved to the basement on Saturday, the parliament said, according to the Post.
The Holy Dormition Svyatogorsk Lavra is located in the Donetsk region of the country. It is at least 495 years old, with the earliest documentation of its existence dating to 1526, the parliament said, according to the Post.
NATO chief warns Russian might use chemical weapons in Ukraine
NATO Secretary-General Jens Stoltenberg warned on Sunday that Russia might use chemical weapons in Ukraine.
"In recent days, we have heard absurd claims about chemical and biological weapons laboratories," he told German newspaper Welt am Sonntag, according to Reuters.
"Now that these false claims have been made, we must remain vigilant because it is possible that Russia itself could plan chemical weapons operations under this fabrication of lies. That would be a war crime," he added.
Russian troops 'paying a high price' due to Ukrainian resistance: UK Defense Ministry
The U.K. Defense Ministry said in a Sunday morning update that Russian troops are "paying a high price" with each advance in Ukraine because the Ukrainian Armed Forces "continues to offer staunch resistance across the country."
The update added that Russian troops are attempting to surround Ukrainian forces in the east of the country by advancing from Kharkiv in the north and Mariupol in the south.
"Russian forces advancing from Crimea are attempting to circumvent Mykolaiv as they look to drive west toward Odesa," the ministry said.
Russian intel official's reported arrest reveals Putin's frustration with Ukraine war effort: expert
Russian President Vladimir Putin has reportedly placed one of his top intelligence officials under house arrest, a move that one expert tells Fox News Digital would be a sign that Putin is seeking to shift blame for a Ukrainian invasion that U.S. intelligence believes has not gone according to plan.
Russian journalist Andrei Soldatov claims Putin has arrested Sergey Beseda, head of the Federal Security Service, The Sunday Times of London reported. Fox News has not independently confirmed the report.
Beseda has reportedly been placed under house arrest along with his deputy Anatoly Bolyukh.
The Federal Security Service (FSB) is Russia's top security and counterintelligence apparatus. One former U.S. intelligence officer tells Fox News Digital that the move signals Putin's dissatisfaction with his intelligence community's assessment of the Ukrainian invasion.
Click here to read more.
Putin successfully implementing proactive US-developed strategy while US lags behind: expert
A former U.S. intelligence official tells Fox News Digital that Russia has embraced over the years a similar plan to an American military concept known as the OODA loop which enables one side to react to unfolding events more rapidly and efficiently than an opponent.
The OODA loop, which stands for observe, orient, decide, act and was developed by U.S. Air Force Col. John Boyd and is defined by Tech-Target as a "four-step approach to decision-making that focuses on filtering available information, putting it in context and quickly making the most appropriate decision while also understanding that changes can be made as more data becomes available.
"The strategy is especially useful, according to Tech-Target, in "scenarios where competition is involved and where the ability to react to changing circumstances faster than an opponent leads to an advantage.
"Rebekah Koffler, a former U.S. Defense Intelligence Agency agent and author of "Putin's Playbook: Russia's Secret Plan to Defeat America," told Fox News Digital that the Russians have adopted a similar concept.
Click here to read more.
Republican lawmakers slam Biden for delayed response in supporting Ukraine
U.S. Reps. Mike Gallagher of Wisconsin and Michael Waltz of Florida call on the Biden administration to supply Ukraine with 'everything they need' to defeat Russia.
Saturday's Fox News Live Updates Page
Click here to read Fox News' live coverage from Saturday.