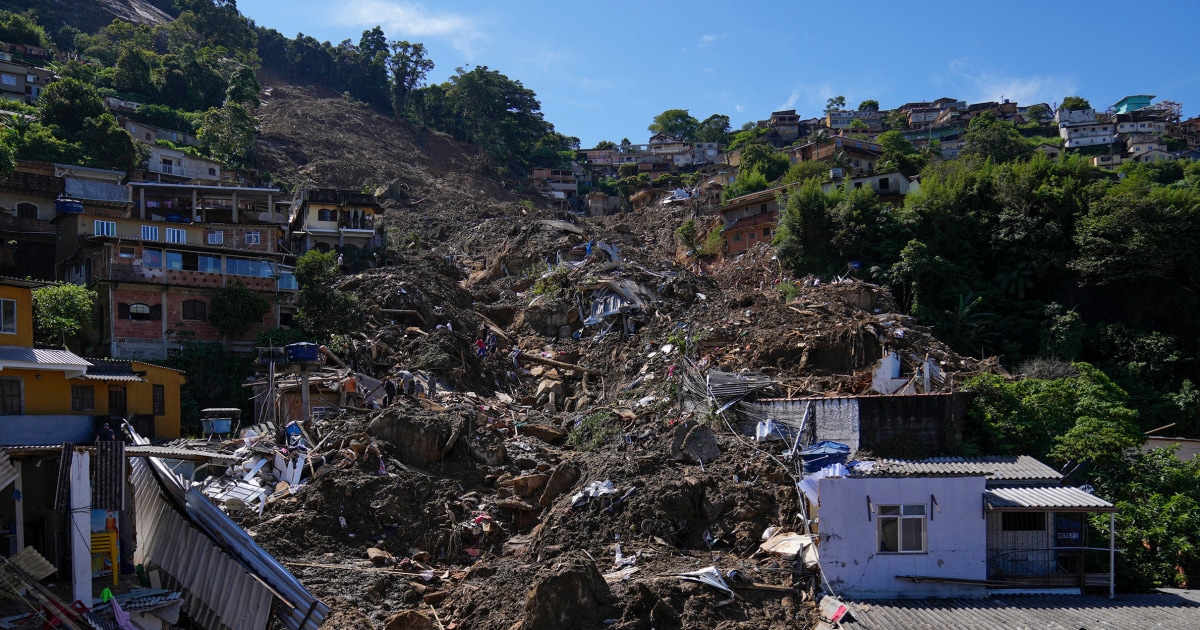 Stories like Pinto's can be heard everywhere in the city. Josimar da Silva, a longtime friend of Pinto's, said he lost three sons and his wife. Down the valley, dozens of buses and hundreds of cars were ripped apart and thrown in the flooded river. A family is still trying to find their son who was last recorded helping passengers in a sinking bus.
A local lawyer, João Barreto, was stuck in a building during the disaster and said that once the water was receded, many bodies could be seen around the main streets.
Luciane Esteves, 41, a bank officer, said heavy rain is such a normal occurrence in the summer that many were caught off guard.
"Areas that never flooded did. All the commerce district was destroyed, and many areas downtown are still at risk," she said. "Right now there's a gigantic boulder dangerously threatening to fall from a nearby hill."
Many residents said the events echoed what happened 11 years ago, when a similar downpour triggered massive landslides, killing almost 1,000 people in the region.
Romário Portilho, 30, a geography student, said the differences between the two events are crucial. This one, he said, seemed more destructive.
"What happened recently was focused in five neighborhoods," he said. "So the consequences were much more dire."
Once an industrial and thriving city, Petrópolis suffered from the Brazilian economic crisis of the 1980s and saw many of its factories and jobs disappear. Since then, it has grown as a tourist destination, but it never fully recovered. The drop in the population's income and its rising unemployment contributed to the growing construction of irregular houses on the slopes and hills of the city, which is situated within the Atlantic Forest.
This urban sprawl helped create the scenario for the current destruction, with these precarious residences weakening an already thick layer of soil.
Paulo Artaxo, a physics professor at University of São Paulo and a member of the United Nations Intergovernmental Panel on Climate Change, said even though the rain was unusual, the human toll of the disaster could have been smaller.